Polaris RZR Introduces RZR XP 4 Turbo DYNAMIX Edition
Chaparral Motorsports
|
October 27, 2017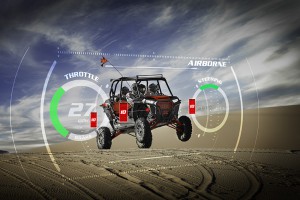 Minneapolis (October 27, 2017)
- This summer, Polaris RZR® redefined the off-road riding experience with the introduction of the world's first and only intelligent off-road suspension - DYNAMIX™ Active Suspension. Today, Polaris RZR introduces its newest member to the DYNAMIX family with the launch of the new RZR XP 4 Turbo DYNAMIX Edition. With seating for four, the new vehicle features all the innovation found on the RZR XP Turbo DYNAMIX Edition, including the revolutionary RIDE COMMAND®.

The RZR XP 4 Turbo DYNAMIX Edition includes RZR DYNAMIX Active Suspension, the RIDE COMMAND 7" display with rear camera, and an all-new, 900-watt charging system that improves battery charging and allows for additional accessory electrical loads.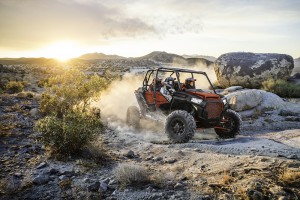 "RZR's DYNAMIX Active Suspension is intelligent enough to monitor critical driver and vehicle inputs 200 times per second," said Craig Scanlon, chief retail and marketing officer, Polaris Off-Road Vehicles. "The system continuously adjusts each individual shock on-the-fly and is so dynamic that instead of having to choose between a plush ride or performance, riders get the best of both."

Whether the vehicle is cornering, braking, accelerating, changing speeds or airborne, the system adjusts the suspension for the best response to driver inputs and terrain. These continuous changes give riders more performance without sacrificing a comfortable ride.

In addition to the real-time adjustments by the system, drivers control the suspension's baseline settings by selecting their preferred riding style and DYNAMIX adjusts from there:



COMFORT: Designed for cruising around and eliminating the small chatter.

SPORT: Blends performance and comfort for ultimate high-speed handling.

FIRM: Cranks all four shocks to max stiffness for the firmest suspension in the industry. Designed for extreme encounters and severe terrain.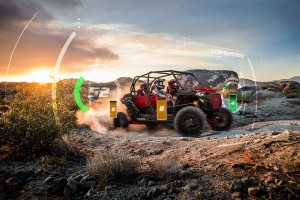 RZR
DYNAMIX's real-time adjustments come to life through the revolutionary RIDE COMMAND system. The glove-touch, weather-resistant, 7-inch display indicates the suspension control system status - including compression dampening, selected mode, g-force, pedal position, steering angle, brake status and diagnostics - allowing riders to visualize the real-time control.

For ultimate customization, Polaris Engineered Accessories™ continues to build upon the more than 1.6 million ways to accessorize a RZR and will have a full accessory offering for the new RZR XP 4 Turbo DYNAMIX Edition.

The RZR XP 4 Turbo DYNAMIX Edition comes in Black Pearl and will be available in dealerships in early December with a $28,499 US MSRP.

Chaparral Motorsports is an authorized Polaris dealer.