Basic UTV Maintenance
Chaparral Motorsports
|
September 28, 2017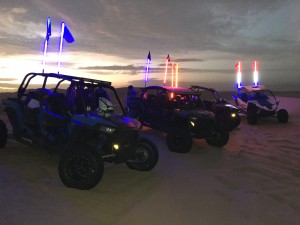 Whether you're a seasonal UTV driver or a year-round die-hard, you won't be doing much duning, trail riding, rock crawling, or any other 4-wheeled fun if you don't maintain your side-by-side. It often doesn't take much to keep your machine running in top shape; some inspecting here and there, monitoring fluid levels and conditions, filter changes, and maybe the occasional trip to the dealership to deal with more involved services.

As the temps begin to cool and the dry, desert conditions out at Glamis and the surrounding OHV areas become more bearable people begin to get their vehicles prepped for the southern California UTV season. Storing your UTV for the winter or even six-to-eight months at a time can sometimes lead to degradation of components or fluids. This can be especially true if your vehicle is left outside or uncovered and exposed to the elements.

Below is a list of basic UTV maintenance steps you should take when getting ready to put your ride back into action after a long slumber as well as some recommendations for keeping your ride in good running order through the season.

Tire Check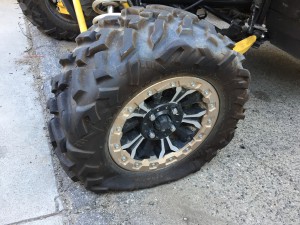 There is a lot at stake riding on your UTV tires that's way they should be carefully inspected any time the vehicle has been stationary for long periods of time. Tires can naturally lose air pressure over time. Allowing a tire to sit underinflated or flat for a long time can lead to the acceleration of cracks and wear/damage in the sidewall-especially on old tires or tires that have been exposed to extreme heat, mud, or moist conditions while sitting. Inspect the sidewalls for cracking or any damage. Air up the tires then look and listen to see/hear if there are any holes, cuts, or gashes in the tread area. If you don't hear any hissing or the tires don't appear to be losing pressure and they are still in good condition you're good to go.

As the season wears on your tires keep an eye on their condition. If you tend to over inflate you'll be running through the center tread more often. If you underinflate for better traction in the dunes or when rock crawling then take note that you run the chance of popping or slipping the bead off the rim-especially when making high speed turns. If you air down quite frequently it might be smart to swap out your wheels for some with bead lock rings.

Oil Check/Change-Filter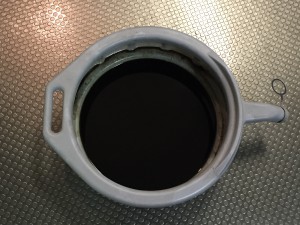 Even if you changed the oil midway through the previous season and you think you still you have some life left in your oil and filter it's best to just go ahead and perform a complete oil change at the start of the season anyways. Of course when it comes to oil changes you should follow your manufacturer's recommendations, but if you don't keep very good maintenance records, by changing the oil at the start of the season you won't have to think back too far as to when your last oil change was.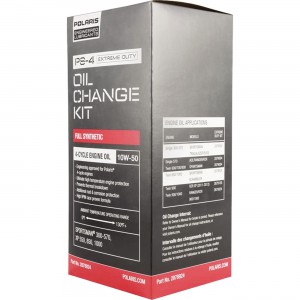 Speaking of manufacturers, many of them recommend their own oils and filters or even complete oil change kits. Many people think they have to use the manufacturers's specific oils and filters otherwise it will void their warranty. This isn't true. As long as you use oil and a filter that is equal to or better than the recommended brand your warranty will still be covered. The benefit of using other oils/filters is that you can often get better pricing on better quality products than what the manufacturer offers/recommends.

Again refer to your vehicle's maintenance schedule for how often you should be changing your oil. One thing to note though is that if you spend a lot time in the sand dunes or crawling through the mud, your vehicle will be working much harder and therefore you should change the oil more frequently.

Coolant Check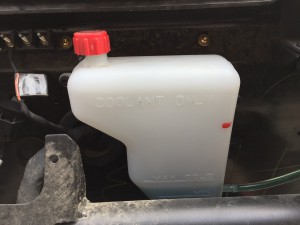 When you inspect your coolant you should not only be checking for the proper amount in the reservoir but you should also check the lines and fittings for holes, cracking, or leaks. Rubber lines can break down over time. Check your radiator (when the vehicle is cold) for any possible corrosion or damage. Make sure there's nothing stuck in the fins or blocking air flow to your UTVs radiator. Also pull the cap off to make sure it's still in good working order and still providing a good seal.

Air Filter Check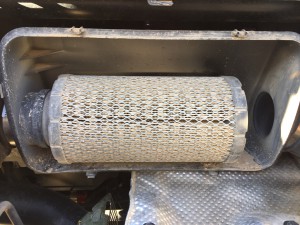 Running with a dirty air filter can lead to loss of power. Thankfully the air filters on most UTVs are easy to access and replace. Most filters are paper type filters with pleated paper as the filter media, while others are foam type filters. Stock UTV air filters are one time use, meaning they can't be cleaned and need to be replaced with a new one. If your filter is relatively clean and in good condition you can go ahead and continue to use it. Just be sure to keep an eye on it. While you're inspecting the filter make sure the filter box area is clean of sand, dirt, and debris as well. If you don't want to continue to replace your filter every time you need a new one, there are cleanable/reusable filter offerings from companies like K&N.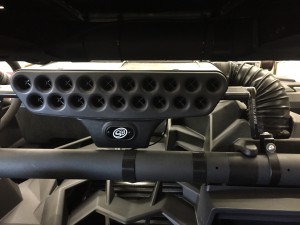 If you spend a lot of time in sand, muddy, dusty, or wet conditions you'll want to inspect your air filter more frequently as it will get dirty and build up debris faster. To help expand the life of your air filter you could install a pre-filter, Can-Am offers one for its Maverick X3 models. Another option would be to install a [mageProductLink sku="348-76-2000" title=""]Particle Separator[/mageProductLink] from S&B Filters. This is an aftermarket part that connects ahead of your air filter assembly and as it draws air in a vortex tube separates dirt and sand and blows it out the back while clean air is sent to the air filter.

Inspect Belt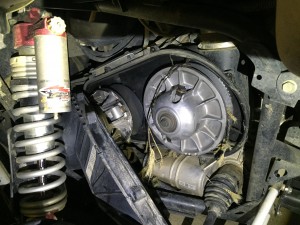 Most UTVs have a CVT belt drive system and at the center of that system is a rubber belt. While the belt is designed to be rugged and withstand the abuse put to it, it's also a consumable item, meaning it wears over time. Hard acceleration and heat can stretch and weaken the belt, while debris can cause nicks, tears, chunking, or other damage. Give your belt a good once over and if it doesn't show signs of slipping/glazing and there's no noticeable damage you should be okay. If you can't remember the last time you changed your UTV belt you might want to just change it out at the start of the season so you're getting the best performance out of your vehicle. Just like with your engine oil, digging through sand can generate a lot of heat causing your belt to wear prematurely, so if you do a lot of this type of riding you should check your side-by-side belt more frequently.

Battery Check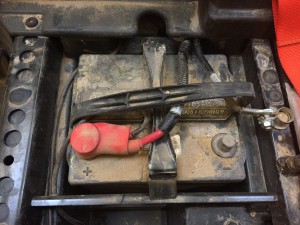 If you didn't take care of your UTV battery by hooking it up to some kind of maintenance device before you tucked your machine away for the big sleep then odds are pretty good you won't have any juice when you go to start your ride. Hooking your battery up p to something like a Battery Tender can keep your battery charged over a long period of time. By continually monitoring the status of your battery a maintenance charger will kick in and give your battery the love it needs to keep it in prime condition.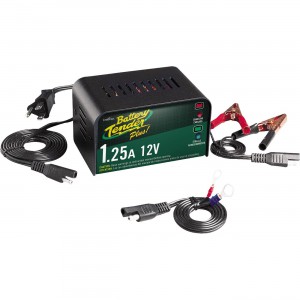 If your battery is tough to get to because it's behind a seat that's bolted in place, the best thing you can do is remove the seat and install a quick disconnect pig tail onto the battery that can extend far enough so that you can still access it when the seat is in place. You may have to cut a hole or get creative with some of the plastic paneling in order to route the pig tail to an easy access point. You can pick up a Battery Tender Quick Disconnect Harness by itself if you already have a Battery Tender or have several batteries you want to monitor. The Quick Disconnect Harness is two feet long has ring terminals on one end so that you can hard mount it to a battery and the other end has the quick disconnect so you can easily hook up to a Battery Tender.

Fuel Check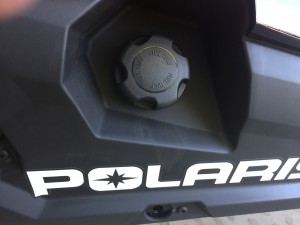 You've probably experienced bad gas before, but have you ever had gas go bad in one of your internal combustible engines? Fuel that sits too long in the gas tank can go bad/stale because it loses its volatile features due to evaporation. Pop the gas cap off and take a whiff, if you notice it smells quite different than good gas then you need to get that fuel out of the tank. You don't want to run bad gas through your engine because besides having a difficult time starting it can cause misfires and internal issues. Gas that has gone bad basically becomes a thick and gummy varnish. If your vehicle has bad gas you'll need to drain the tank and perform a thorough check and clean of the fuel system. The bad gas can lead to clogging, deteriorate seals/rubber lines, and cause other issues.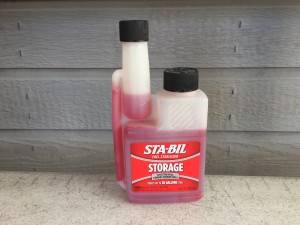 To prevent bad gas wreaking havoc in your UTV you can use a fuel stabilizer which will help keep the fuel in your tank fresh. When you're going to be putting your UTV in storage for the winter you can add some Sta-bil to your fuel and it will keep the gas in good order for the down season and much longer.

Even if you do use a fuel stabilizer when storing your vehicle, when you prep it for the riding season you'll want to check over all the fuel lines and make sure there are no cracks or leaks. If anything looks slightly worn or not up to par replace it, it's not worth risking a potential fire.

Brake System Check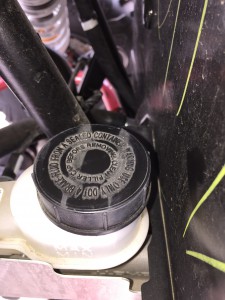 Depending on the type of driving you do and how hard you are on your vehicle your UTV brake fluid should last you a couple seasons. At the start of the season you should always give your fluid a quick check to make sure it is as the proper level, the fluid isn't burnt, and there are no contaminants or debris in the reservoir. If you spend a lot of time driving through water you'll also want to make sure that seal on your cap is in good condition and no water has seeped into the reservoir. Also inspect your brake lines to make sure all the fittings are tight, there are no nicks or rotting lines, and there is no leakage anywhere. If you need to add fluid or bleed your brakes be sure to adhere to the recommended brake fluid type printed on the top of the cap when refilling.

Your brake pads should last quite a while too, unless your really heavy footed.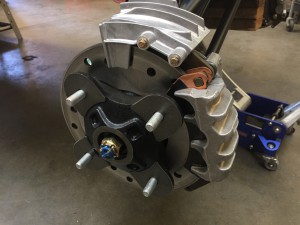 To get a good look at your brake pads and calipers it's best to remove each wheel from the vehicle, that way you can see both the front side and back side pads. Make sure the pads are within spec and if they aren't replace them. Check for fluid leaking at the banjo bolts and make sure there is no rocks or debris lodged in the calipers.

By following these basic steps, when it comes time to jump into to some four-wheeled fun your scream machine should be good to go. To get the full break down from the manufacturers for the maintenance schedules for the Polaris RZR, Can-Am Maverick, and Yamaha YXz1000 check out our UTV Recommended Maintenance Schedule article.