Team RZR's Kristen Matlock Takes First Win At "Vegas To Reno"
Chaparral Motorsports
|
August 21, 2017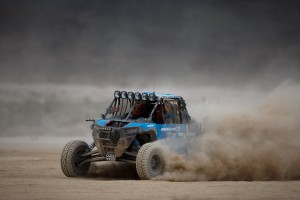 Minneapolis, August 21, 2017 - Polaris RZR demonstrated why it is the recreational side-by-side leader and overwhelming choice of desert racers by representing 60-percent of the field at Best in the Desert's (BITD) General Tire "Vegas to Reno" presented by FOX. When the dust settled, Team RZR's Kristen Matlock had her first Pro Production win in her No. 1954 RZR XP4 1000.

"I did it!!! I got my first win in the UTV Pro Production class," said Matlock. "I can't stop smiling, I'm so pumped right now!"

Matlock, a role model for female off-road enthusiasts, piloted her RZR through 540 miles of harsh desert terrain and extreme heat which claimed nearly half of the UTVs entered. RZRs finished one-two in the Pro Production class with seven of the top-ten finishers racing them. Additionally, professional action sports legend and stunt performer Travis Pastrana raced the Polaris RZR Star Car, a 2017 Polaris RZR XP 4 Turbo EPS, in the Pro Production class but suffered an aftermarket suspension failure and after making it to Pit 11, was not able to finish the race.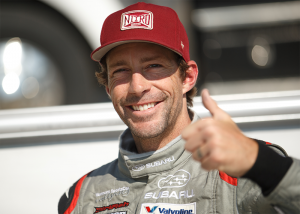 "I drove the Polaris RZR Star Car for 300 miles of some of the craziest desert terrain in the Vegas to Reno and it held up to an amazing amount of abuse," said Pastrana. "There were jumps and rocks and silt and every other kind of obstacle out there and the UTV handled it all."

In the Turbo class, Sven Ellstrom, alongside Mark Holz, took a second-place finish in a RZR XP Turbo EPS. Half of the top-10 class finishers raced RZRs with Team RZR's Mitch Guthrie Jr. taking a fifth-place finish, Wayne Matlock taking sixth and Brandon Scheuler taking eighth.

The next BITD race is the Polaris RZR Silver State 150 presented by Method Race Wheels, in Caliente, NV, Sept. 23.