Polaris Launches Most Comprehensive RZR Lineup Ever
Chaparral Motorsports
|
July 26, 2017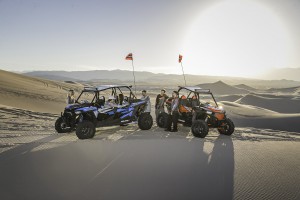 Polaris RZR created the recreational side-by-side (SxS) category and continues to be the No. 1-selling brand by delivering the ultimate combination of power, suspension and agility. For Model Year 2018, Polaris takes the comprehensive RZR lineup to the next level, with vehicles in the Xtreme Performance family ranging from $17,999 to $25,999 - including the new flagship RZR XP Turbo EPS DYNAMIX™ edition for $25,999 U.S., and RZR XP Turbo EPS with exclusive Walker Evans®needle shocks for $19,999 U.S.

[caption id="attachment_64051" align="alignright" width="300"]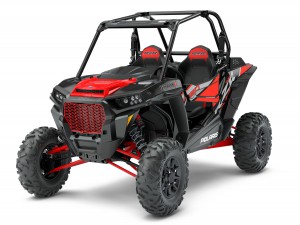 2018-rzr-xp-turbo-eps-ride-command-dynamix[/caption]

RZR DYNAMIX™ Active Suspension is an industry first innovation that redefines the riding experience. Available exclusively on the RZR XP Turbo EPS DYNAMIX Edition, DYNAMIX is the world's first and only intelligent suspension system designed for off road. The system is smart enough to monitor critical driver and vehicle inputs 200 times per second, is capable enough to continuously adjust each individual shock on-the-fly, and is so dynamic that instead of having to choose between a plush ride or performance, occupants now get the best of both every time they ride. Whether the vehicle is cornering, braking, accelerating, changing speeds or airborne, the system adjusts the suspension for the best response to driver inputs and terrain. These continuous changes give riders more performance without sacrificing a comfortable ride.

[caption id="attachment_64052" align="alignright" width="300"]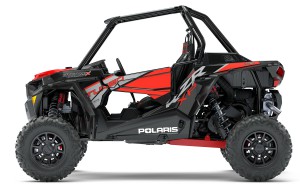 2018-rzr-xp-turbo-eps-ride-command-dynamix[/caption]

RZR DYNAMIX's real-time adjustments come to life through the revolutionary RIDE COMMAND® system introduced in 2017. The glove-touch, weather-resistant, 7-inch display indicates the suspension control system status - including compression dampening, selected mode, g-force, pedal position, steering angle, brake status and diagnostics - allowing riders to visualize the real-time control.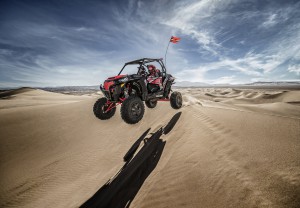 In addition to the real-time adjustments by the system, riders now have cockpit control over the suspension's baseline settings. Simply select a preferred riding style and DYNAMIX adjusts from there:



COMFORT; More plush than any other ride in the industry. Designed for cruising around and eliminating the small chatter.

SPORT; The ultimate blend of performance and comfort for high-speed handling.

FIRM; Cranks all four shocks to max stiffness for the firmest suspension in the industry. Designed for extreme encounters and nasty terrain.

The premium two-seat RZR XP Turbo EPS DYNAMIX Edition includes RZR DYNAMIX Active Suspension, the RIDE COMMAND 7" display with rear camera, and an all-new 900-watt charging system that improves charging and allows for better accessory integration. With an MSRP of $25,999, the RZR XP Turbo EPS DYNAMIX Edition is the new RZR flagship.

[caption id="attachment_64050" align="alignright" width="300"]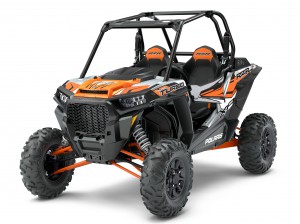 2018-rzr-xp-turbo-eps-168-spectra-orange[/caption]

Also new for Model Year 2018, is a 168-horsepower RZR XP Turbo EPS with Walker Evans® shocks for $19,999. Polaris will continue to offer the RZR XP Turbo EPS with FOX® Internal Bypass shocks for $2,000 less than the 2017 price, at $22,499. Rounding out the Xtreme Performance lineup is the industry's best-selling RZR XP 1000 EPS, with an all new price of $17,999.

These new product and pricing changes also apply to the multi-passenger lineup; with a new 168-horsepower RZR XP 4 Turbo EPS with Walker Evans shocks starting at $22,499, newly priced RZR XP 4 Turbo EPS with FOX Internal Bypass shocks at $25,499 and the RZR XP 4 100 EPS, priced at $20,499.

[caption id="attachment_64048" align="alignright" width="300"]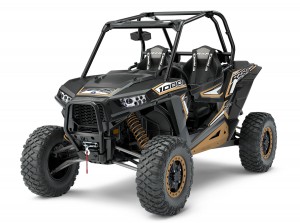 2018-rzr-xp-1000-eps-trails-rocks-gold-matte-metallic[/caption]

Special Editions include the RZR XP 1000 EPS Trails & Rocks Edition, the RZR XP 1000 EPS and XP 4 EPS 1000 RIDE COMMAND, and RZR XP 1000 EPS and XP 4 High Lifter Editions.

Polaris RZR continues to offer the RZR 4 900 EPS and RZR S4 900 as part of its four-seat lineup, as well as EPS and non-EPS models of the RZR 570, RZR 900, RZR S 900, RZR S 1000 for its Trail & Sport segment.

For ultimate customization, Polaris Engineered Accessories™ continues to build upon the more than 1.6 million ways to accessorize a RZR and show off a rider's own style with factory-matching color protection, wraps from UTVGraphics.com, lights, audio, wheels, tires, and more.

[caption id="attachment_64042" align="alignright" width="300"]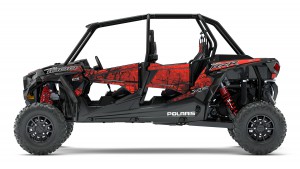 2018-rzr-xp-4-1000-eps-red-black-pearl[/caption]

New for 2018, Polaris is offering an even more robust line of LED lighting that integrates seamlessly into Polaris vehicles. A new partnership with RIGID® Industries brings the first-ever, 10-in. (25.4-cm.) ADAPT LED Light Bar to off-road and a 32-in. (81.3-cm) LED Light Bar made exclusively for Polaris vehicles. The bars offer an exclusive mounting bracket to ensure they fit across several Polaris brands and integrate with Polaris LED Light Bar Harnesses. The Pro Armor® selection of LED lighting also increases and includes new 20-in. (50.8-cm.) and 40-in (101.6-cm.) bars.

[caption id="attachment_64046" align="alignright" width="300"]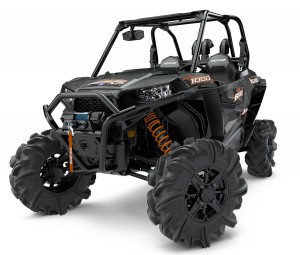 2018-rzr-xp-1000-eps-high-lifter-edition-stealth-black[/caption]

Polaris' partnership with MB Quart® brings proven, off-road-grade audio equipment that stands up to the harshest conditions. With 45 different configurations to customize audio, RZR owners have a wide variety of options to get their perfect sound. Components include six different head units, audio roofs, door speakers (new, rear 4-seat door speakers), extreme audio pods and a 12-in. (30.5-cm.) Maxboost Subwoofer.

Polaris also has a newly expanded selection of Pro Armor wheels and tires. The larger lineup includes eight new wheels in a variety of 14-in. (35.6 cm.) and 15-in. (38.1-cm.) sizes, and several new tire offerings for a wide-variety of terrain. The new tire offering includes: Attack 2.0, Dual-Threat and an additional size offered in the popular Crawler series.

Chaparral Motorsports is an authorized Polaris dealer.