Yamaha BLU CRU Road Racing Fan Activities For Mazda Raceway Laguna Seca This Weekend
Chaparral Motorsports
|
July 6, 2017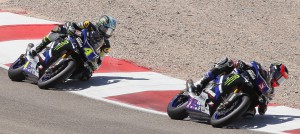 Cypress, CA - July 5, 2017 -This weekend, the Yamaha bLU cRU road racing teams will be on the world stage as they join the stars of World Superbike in Monterey, CA.

Round 6 of the MotoAmerica AMA/FIM North American Road Racing Championship gets under way Friday morning on Mazda Raceway Laguna Seca's 2.238-mile, 11-turn road course, which features the famous "Corkscrew" left/right downhill combination turn.

Monster Energy/Yamalube/Yamaha Factory Racing: Beaubier & Hayes

Two-time and defending MotoAmerica Superbike Champion Cameron Beaubier is currently in third place in the 2017 points standings after a weekend in Utah that he'd just as soon forget. He's looking to return to form this weekend at Mazda Raceway Laguna Seca, a track that he holds near and dear to his heart.

"Mazda Raceway Laguna Seca is my favorite weekend of the year," Cameron said. "It's close to home for me, and it's great to be able to share the pits with the World Superbike guys. We're looking to turn things around after a difficult weekend in Utah. My team and I are ready for redemption."

Four-time AMA Superbike Champion Josh Hayes currently sits fourth in the points standings, and he is returning to a track where he notched a win last year.

"Last year, I had two solid races and one win at Mazda Raceway Laguna Seca aboard my Yamaha Factory YZF-R1 Superbike," commented Josh. "I'm hoping to continue that trend this year. With us racing alongside World Superbike, it's always a great event. We get a large crowd of enthusiastic fans there, and I'm ready to put on a good show for them!"

Superbike Superpole (Qualifying) is on Saturday at 12:00 Noon PST, Superbike Race 1 will go green on Saturday at 3:15 PM PST, and Superbike Race 2 is on Sunday at 3:15 PM PST.


Monster Energy/Yamalube/Yamaha Extended Service/Graves/Yamaha: Gerloff & Beach

In MotoAmerica Supersport, things couldn't get much closer between teammates Garrett Gerloff and JD Beach, as 2015 Supersport Champion JD has a one-point lead over defending Supersport Champion Garrett. Each rider will be trying to distance himself from the other as they go for the pole and the win aboard their 2016 Yamaha YZF-R6 machines in Saturday's qualifying and Sunday's race.

"Mazda Raceway Laguna Seca is a really famous and epic racetrack," Garrett said. "It's challenging and hard to conquer, but it's also a track that is really satisfying to do well on. I've really enjoyed racing there, and I couldn't be more excited to go back and rip around the hills of Monterey! And, with World Superbike there, I really want to show the world what I can do. I have some more tools in my bag this year than in the past, and I really think that's going to help my cause this weekend."

JD commented. "Mazda Raceway Laguna Seca is a round that I look forward to every year. It's been a track that I've had kind of a love/hate relationship with, but my new 2017 R6 should work well there. I'm looking forward to racing as part of the World Superbike show and having a chance to see all the awesome West Coast fans."

Supersport Qualifying is Saturday at 5:25 PM PST, and the Supersport Race will go green on Sunday at 11:10 AM PST.

Meet The Yamaha bLU cRU Road Racers

All your favorite Yamaha U.S. bLU cRU road racers will be available for autographs at their Team Transporters in the MotoAmerica Paddock on both Saturday and Sunday afternoon from 1:15 to 1:45 PM each day. Cameron and Josh from Monster Energy/Yamalube/Yamaha Factory Racing, Garrett and JD from Monster Energy/Yamalube/Y.E.S./Graves/Yamaha, and the other bLU cRU riders will all be on hand, along with the Monster Energy and Y.E.S. Umbrella Girls.


See The 2017 Yamaha YZF-R6, Plus The 2018 Star Venture, 2018 YZ450F, And More

The Yamaha Display will be open on Friday, July 7, through Sunday, July 9, from 8 AM to 5 PM, and three of Yamaha's newest motorcycles will be showcased: the refined, redesigned, and remarkable 2017 YZF-R6, the all-new 2018 Star Venture transcontinental touring motorcycle, and the all-new 2018 YZ450F with electric start, exclusive smartphone-app power tuner, new engine, new frame, new slim styling, and revised settings to the already industry‑best suspension.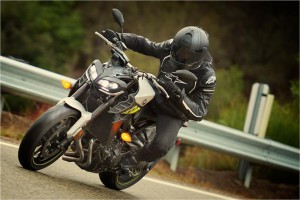 Take A Ride On A 2017 Yamaha Motorcycle

To demo a 2017 Yamaha YZF-R3, YZF-R6, FZ-09, or YZF-R1S, go to the Yamaha Display on Friday, July 7, from 9:30 AM to 1:30 PM; Saturday, July 8, from 9:30 AM to 4 PM; or Sunday, July 9, from 9:30 AM to 1:30 PM. You must be at least 18 years of age and have a valid motorcycle license (permits are not allowed), a DOT-approved helmet, long pants, enclosed shoes, a shirt, and eye protection. To ride the YZF-R1S, you also must be at least 25 years of age.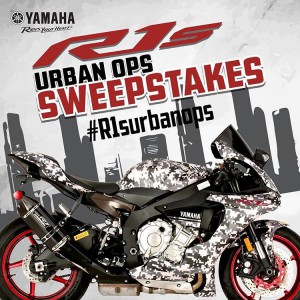 Enter For A Chance To Win A Customized "Urban Ops" Yamaha YZF-R1S

In a random drawing from all entries received in the "Yamaha R1S Urban Ops Sweepstakes," Yamaha will select one winner who will receive a one-of-a-kind 2017 Yamaha YZF-R1S that has been tricked out with a complete assortment of Genuine Yamaha Accessories, select aftermarket upgrades, special graphics, and custom lighting. See the bike in person this weekend at the Yamaha Display.

No purchase is necessary to enter or win. For official Sweepstakes rules, and to enter online, please visit: http://yamaha.us/fR1sUrbOps

Enter To Win A 2017 Yamaha YZ250F Or YZF-R3 In Yamalube 50th Anniversary Graphics!

Look for the Yamalube Umbrella Girls at the Yamaha Display, and ask them to enter your name in the Yamalube 50th Anniversary Sweepstakes.



FIRST PRIZE: 2017 Yamaha YZ250F decked out in Yamalube 50th Anniversary vintage graphics and GYTR accessories

SECOND PRIZE: 2017 Yamaha YZF-R3 in Yamalube 50th Anniversary vintage livery and equipped with GYTR accessories

WEEKLY PRIZE: One Free Case of Yamalube

On Monday following the race weekend, one lucky winner's name will be drawn for the Free Case of Yamalube, and all names collected on the race weekends will be automatically entered in the drawing for the 2017 Yamalube 50th Anniversary YZ250F or YZF-R3. A First Prize Winner and Second Prize Winner will be selected in a random drawing on October 2, 2017 from among all eligible and qualified entries.

No purchase is necessary to enter win. For official Sweepstakes rules, please visit:

https://www.shopyamaha.com/yamalubebikegiveaway

https://www.shopyamaha.com/yamalubeoilgiveaway