Chaparral Motorsports 2017 Reading List
Chaparral Motorsports
|
December 22, 2016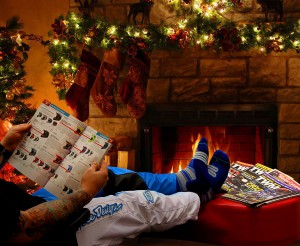 The new year brings new goals, and for a lot people their goals consist of completing a reading list. We are always hearing about the favorite books or must read books from people like Oprah and Bill Gates. They are very smart people with extremely successful careers, so their reading lists should intrigue people. But we suspect neither of them really have the same interest and hobbies as we do. If you're into motorcycles, ATVs, or UTVs (like we are) then you will appreciate these titles we think you should put on your reading list.



Chaparral Motorsports Catalogs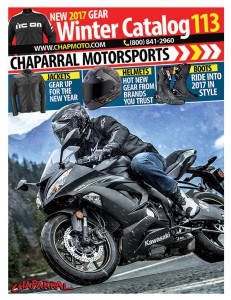 These catalogs come out a couple times a year and have either a Street or Offroad theme to them. About the thickness of a small phone book, the Chaparral catalogs have been fan favorites for years, with people eagerly awaiting their catalog to arrive in the mail. The catalogs are packed with everything you need to hit the MX track, cruise the highway, or ride anywhere and everywhere in between. Each issue is loaded with hundreds of pictures and product descriptions of the latest dirt bike gear, motorcycle tires, gadgets and accessories. After a week of possessing one of these catalogs you'll notice earmarked pages. Our suggestion is to keep a red ink pen handy and to circle everything you want or need - just like you used to do with the Sears catalog around Christmas time when you were a kid.


TWM Magazine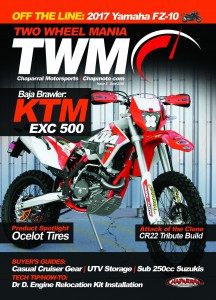 TWM
stands for Two Wheel Mania, and even though the title suggests that it's a motorcycle based publication, the truth is, there are usually a couple articles on UTVs and ATVs sprinkled in. A mixture of step-by-step tech articles, in-depth product reviews, vehicle comparisons, and full length features on custom vehicle builds, these free magazines offer up a hearty serving of meat and potatoes for your consumption.





Vehicle Service Manual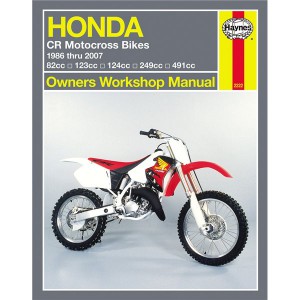 Whenever you buy a new dirt bike, street bike, ATV, or UTV, you always get an owner's manual with your purchase. An owner's manual provides a wealth of general information about your vehicle such as recommended service intervals and the type/amount of fluids to use. What an owner's manual won't do is tell you how to fix your vehicle yourself. From torque specs and belt/chain replacement procedures to full engine rebuilds, a service manual can help you become more intimate with your ride and save you money by doing your own maintenance and repairs. Even if you're a mechanical neophyte, getting your hands on a Clymer or Haynes service manual for your ride can help inspire confidence and vastly improve your knowledge on the ins-and-outs of how your vehicle operates.