KTM Recalls Certain ADV Models Over Possible Issues
Chaparral Motorsports
|
December 1, 2016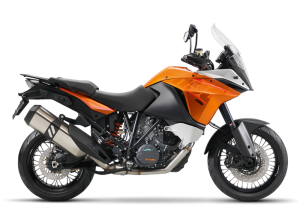 KTM
North America, Inc. has determined that a defect which relates to motor vehicle safety exists in certain model year 2013-2016 1190 Adventure, 2013-2016 1190 Adventure R, and 2015-2016 Super Adventure model motorcycles. To ensure the highest level of safety, performance, reliability and customer satisfaction, it is necessary to have the wiring harness inspected, repositioned, and secured in the area by the ABS modulator.

This must be performed by an authorized KTM Dealer and will be free of charge. On affected models, it has been determined that there is a possibility of an electrical connection being created via the brake line between the ABS modulator and vehicle ground. For this to occur the wiring harness must be frayed and must be in contact with the ABS modulator and the brake line must be electrically conductive. A conductive brake line can overheat and melt which can result in failure of the brake system circuit. This could lead to an accident which could cause injury or death to
the rider or others.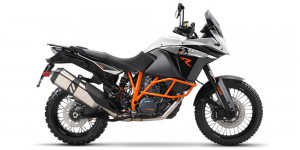 The cause of the defect is due to possible improper routing of the wiring harness in the area of the ABS modulator during the assembly process. To remedy this defect, the wiring harness must be inspected, repositioned and secured in the area of the
ABS modulator.

Please contact your authorized KTM Dealer (log onto www.ktmusa.com for a complete dealer listing) as soon as possible to arrange having your wiring harness inspected, repositioned and secured. It is suggested that you call your local authorized KTM Dealer to make an appointment to have your wiring harness inspected, repositioned and secured. Please present a copy of this letter along with your motorcycle to your local authorized KTM dealer. There will be no charge for this service.

Source KTM

Chaparral Motorsports is an authorized KTM dealer