I Spy: New Mid-Weight Yamaha FZ-07 Tenere' Spotted
Chaparral Motorsports
|
April 14, 2016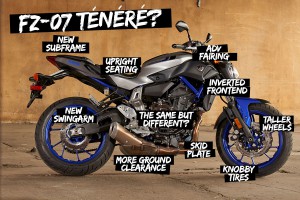 If you still aren't convinced that the Adventure Bike/Dual Sport segment is red hot, multiple motorcycle media outlets such as VisorDown, Motorcycle.com, and Motorcyclist have images of a new mid-weight FZ-07 Tenere' from Yamaha.

The spy shots (visit one of those sites to see the images) show a very pre-production MT-07 Tenere' (the Euro version of the FZ-07) being tested outside a Yamaha test facility in Italy. While the bike appears to still be a ways off from production, what is clearly evident is the peppy 698cc parallel twin mill and the aggressive offroad intentions of the machine. The tall stance is attributed to 21" front/18" rear tires wrapped around wire wheels, and long travel suspension complimented by an inverted frontend.

As opposed to its naked older brother, the FZ-07, this new model sports a full dress ADV style fairing with a mid-height windshield, a more upright riding position, and a different swingarm. A skid plate mounted at the front underside of the frame will protect the head pipes when encountering large rocks or logs. The muffler seen in the images is hopefully a test unit as it's pretty ugly and begs to be replaced with an aftermarket unit. Additionally, the rear section of the bike is rather skeletal with no evidence of a pillion pad or luggage platform-further indications that the bike still has a ways to go before its finalized.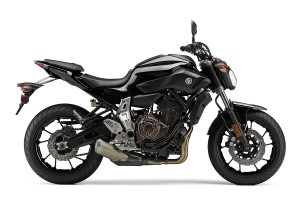 The FZ-07 specs in at 397 pounds, puts out 75hp/50-ft-lbs of torque, and is priced at $6,990. When loaded with the production bodywork and components of an ADV bike, the new mid-weight Tenere will obviously weigh more and cost a bit more, but will definitely come in significantly less than the nearly 600-pound/$16,000 Super Tenere'.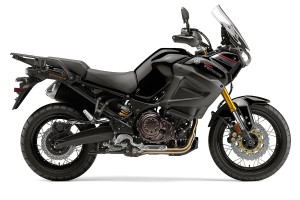 A mid-weight motorcycle that's a true Adventure bike will fit perfectly into Yamaha's lineup. The 1199cc Super Tenere with its 584-pound curb weight 85+hp is a nice looking bike but is seen as more of an Adventure Tourer (heavy on the tour part) and hasn't made great strides into the hearts of hardcore ADV enthusiasts. With the Super Tenere's $16K price tag, most riders prefer the offerings from BMW and KTM.

With all the hype and positive press that Honda has gotten on its new Africa Twin, a serious mid-weight ADV motorcycle that looks great, performs even better, and comes with a sub $9,000 price tag could definitely give Honda, BMW, and KTM a run for their money-especially amongst new riders or those that have been thinking about getting into ADV riding.

Who knows, between the new Honda and now Yamaha models, this may even spur Kawasaki to turn their attention back to its tried and true KLR. Sure it's a crowd favorite and a workhorse, but since its introduction back in 1987 the bike has only received one major revision and that was in 2008. The 2014-1/2 model got some very minor upgrades but there's still a lot to be desired from the old mare.