Honda Opens Website For DCT Motorcycles
Chaparral Motorsports
|
April 12, 2016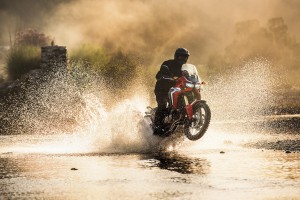 As riders eagerly await Honda Motorcycle's newest adventure bike, the Africa Twin, to roll onto dealership floors, Honda recently announced a website strictly dedicated to its Dual Clutch Transmission (DCT). The website provides more in-depth details about the functionality and benefits of the DCT setup.

What's in a Name
Originally introduced back in 2010 on the VFR 1200F, Honda's DCT is exactly what the name implies, a dual clutch setup with one clutch handling odd gears 1st,3rd, and 5th and the other taking care of 2nd, 4th, and 6th gears. By automating the clutching and shifting processes associated with a standard motorcycle drivetrain the design frees up the riders hands, feet, and mind allowing them to enjoy the road ahead.

The system operates by monitoring road conditions based on speed, engine rpms, and other factors to select and maintain the proper gear. Besides automatic shifting, other benefits Honda claims with its DTC is a smooth motorcycling experience, the direct accelerating feel of a manual shifting motorcycle, and minimizing the power gaps typically found when shifting manually.

At Your Finger Tips
For those that prefer a more connected experience to the motorcycle and road you still have the option to manually shift as desired via buttons located on the hand controls. You can easily change riding styles with the ability to switch between automatic mode and manual modes. To dial in the riding experience even further, the DCT setup allows you to choose between D mode which is a daily mode for normal every day cruising and S mode which is a more spirited Sport mode for those times when you're more concerned with getting the most fun out of the motorcycle by aggressively attaching chicanes.

DCT Found on Other Models
Honda currently offers seven motorcycles with its DCT: the VFR 1200X, VFR 1200F, NM4, NC750X, NC 750S, CTX 7000, and the CTX 700N. When the Africa Twin arrives on showroom floors in May of this year riders will have the option of the base model Africa Twin or the DCT version which will come with a $700 up charge. The DCT setup on the Africa Twin also comes with a more refined riding experience allowing you to choose from three progressively aggressive Sport modes as well as a Gravel mode for better offroad control.

Could Be Good For Beginners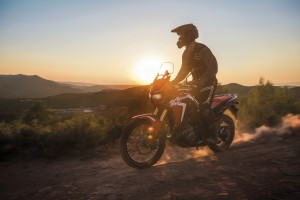 The DCT Africa Twin could be a real hit for many enthusiasts who have been thinking about joining the ADV crowd but are intimidated by the thought of handling a heavy weight machine offroad. By going with the DCT version it could alleviate the worry of dealing with clutching, shifting, and managing the power when riding tough terrain and just allow the rider to let the bike do the majority of the work itself; or put it into manual mode and make simple shifts via the buttons.