Moto-9 Flex: Newest Helmet From Bell
Chaparral Motorsports
|
April 9, 2015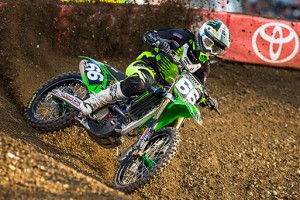 While Bell Helmets announced it's newest helmet line with the Moto-9 Flex at the 2014 Intermot exhibition, the latest piece of motocross gear is available to the public. Bell explained in an official press release the [mageProductLink sku="650-7060849" title="Bell Helmets Moto-9 Carbon Flex Helmet"]Moto-9 Flex motocross helmet[/mageProductLink] was manufactured to withstand multiple impact scenarios that are most common with motocross and off-road motorcycle riding.

This motocross helmet is crafted to absorb the energy of any impact situation and disperse it across the entire piece of equipment. Essentially, the point is to lessen the impact from a specific spot of the helmet and distribute the force across the whole shell.

Layering Technology Increases Safety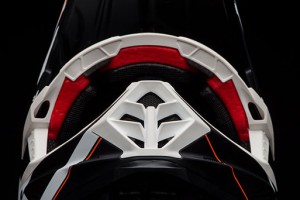 The newest element to the Bell Moto-9 Flex is its "progressive" layering technology that uses three polymer materials, which are all included to take on different impact levels. The layers help even out the safety of the entire helmet and provide riders with an absolutely cool motorcycle helmet that provides one of the highest levels of protection available on the market.

The energy management system that is designed into the helmet relies on all three layers "to absorb low, mid and high energy impacts," Bell stated. The helmet manufacturer said the three-layer technology is the first of its kind and claims the equipment outperformed other motocross helmets during their impact testing. Bell also said the helmet is the most advanced piece of equipment they have ever built.

Updated Version Of The Moto-9 Helmet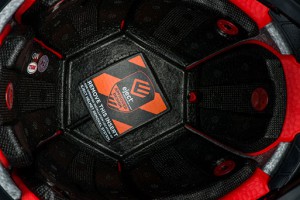 The new Moto-9 Flex is far superior to the previous Moto-9 helmet and it can handle much more impact at different levels as well. The new split-style liner will fit various head shapes more successfully than other helmets on the market. The additional comfort that comes with the Moto-9 Flex makes it one of the best protective pieces of equipment for riders looking for something less bulky and that won't weigh them down.

"The Moto-9 Flex is the most technically-challenging off-road helmet Bell has ever produced," Jason Lichtman, senior mechanical engineer for Bell, said in the company's newest video. "We have a three-layer progressive layering system. Each layer is a different material and a different density."

The helmet uses expanded polyolefin (EPO), expanded polypropylene (EPP) and expanded polystyrene (EPS), which are built to handle low-speed, mid-speed and high-speed impacts, respectively.

Bell hopes the newest product will help reduce energy to the head when impacts are made, which could further protect motocross riders in rugged and unforgiving terrain.

Introducing the Moto-9 Flex Video
https://www.youtube.com/watch?t=174&v=p8iEfhKqz0Q