K&N Filters Stay Up To Date With Newest Models On The Market
Chaparral Motorsports
|
April 6, 2015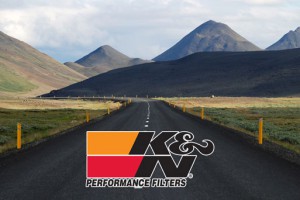 Your motorcycle's engine takes a beating over the years when you continue to put miles on it. The best way to defend your engine from the constant wear and tear is consistent maintenance and by ensuring your oil filter is replaced at least once a year.

Depending on how you service your motorcycle, whether it's from a bike shop or at home in your garage, it's important to pick a trusted and [mageProductLink sku="340-1450" title="K&N Performance Gold Oil Filter"]durable oil filter[/mageProductLink] that will keep your bike running for years.

What Your Oil Filter Does For Your Motorcycle
[mageProductLink sku="340-1450" title=""]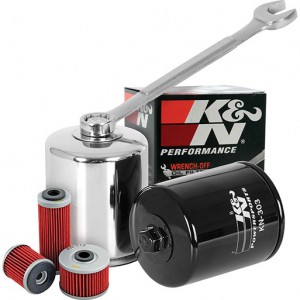 [/mageProductLink] An engine's blood is oil and just like any automobile, once that oil gets old, your engine can suffer severely. Instead, you put new oil in your engines to keep them purring along, but you might be wondering what exactly is so important about an oil filter or what it does in the first place.

Oil filters help distribute the oil throughout the engine and lubricate various engine parts. Additionally, oil filters can help cool your engine, as anyone without a liquid-cooled motorcycle engine will tell you, on a hot day, your engine will definitely feel the higher temperature and possibly overheat.

Also, a motorcycle oil filter helps seal your piston rings. However, one of the most critical jobs of an oil filter is to collect contaminants and absorb any metal particles in the oil from getting into your engine and causing damage. If you don't have a trusted oil filter, contaminants and metal particles can enter the engine and eventually turn into oil sludge. This thick goo of oil can wear down your bike and cause serious problems for your engine.

K&N Performance Air Filters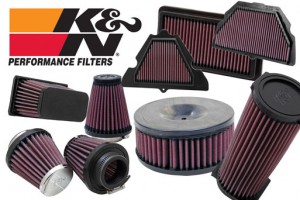 While your oil filters are important to keep your engine's lubricant clean, you also need an air filter to prevent other dust particles and dirt from entering your engine. One of the most trusted air and oil filer brands is K&N Performance Filters. This manufacturer builds oil filters fit for high-performance machines, ATVs, cruisers, street bikes and dirt bikes. Also, K&N constantly keeps up to date with the newest motorcycles or ATVs available and ensures they will have the right oil or air filter for your ride.

K&N high-flow air filters have been trusted for years because of their ability to handle higher horsepower and torque motorcycles and provide an economical option for riders as well. These air filters help keep your motorcycle's engine pristine with top-of-the-line absorption to collect dirt and other dust particles.