How To Check Your Motorcycle's Brake Pads For Replacement
Chaparral Motorsports
|
March 19, 2015
|
Last Updated: August 7, 2020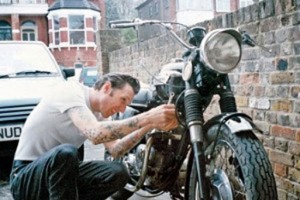 One of the most important parts of your motorcycle you need to rely on are its brakes, because the second they go, you can't stop. It's critical to maintain, repair and replace your bike's brake pads as needed to ensure each time you are out on the road, your ride is as safe as possible.
There are a few ways you can check to see if you are riding on severely worn break pads and need to replace the parts. As always, taking your bike to a professional is the best bet if you're still unsure how to inspect your brakes.
Look For The Wear Indicator Groove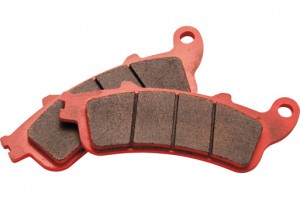 The first step when inspecting your brake pads is to check the wear indicator groove. Most motorcycle brake pads have a groove molded or cut into the surface so you can locate how much usable area of the part is remaining.
The groove disappears when the brake pad is worn enough to the point of needing to get the motorcycle parts replaced. Once the pad is down to roughly 2 millimeters, you need to replace it.
Consider Replacing The Pads Yourself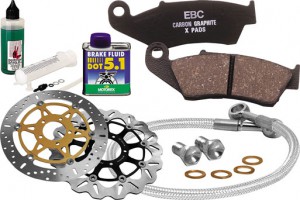 While it might seem like a difficult job only cut out for a motorcycle mechanic, actually replacing the brake pad is not the hardest thing to do on a bike. Even though owning a motorcycle jack is beneficial to spin the wheel, you only need the kickstand. However, buying a motorcycle jack won't cost you a lot and you'll use it enough on do-it-yourself repairs, which will save you money in the long run.
If you don't feel up to task on replacing your motorcycle's brake pads, seeking professional assistance could save you money from damaging additional parts.