Helmet Review: AGV AX-8 EVO Naked Helmet
Chaparral Motorsports
|
March 5, 2015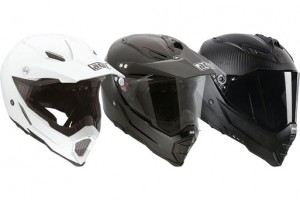 AGV has been a powerhouse in the motorcycle helmet industry for years and they constantly update their older helmets to meet riders' growing needs. Recently, AGV released the AX-8 EVO Naked Helmet to give riders a dirt bike terrain helmet, but also a piece of equipment that could be worn by any type of rider.

The company first started with the AX and then eventually turned that helmet into the DS (dual sport) version for dirt riders. However, the AX-8 EVO Naked is ideal for street riders who don't want a visor peak to slow you down on the road. The EVO Naked is absolutely clean in terms of its overall finish. There are no holes in the shell and no visor peak to add extra weight to a rider's head.

Lightweight And Secure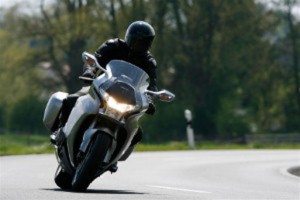 Additionally, the EVO Naked is one of the lightest and most-durable helmets available because of its Super Light Carbon material, Kevlar® and fiberglass material makeup. Its aggressive appeal makes it perfect for nearly any type of rider who wants a solid, but simplistic finished helmet. The EVO Naked is more sleek, comfortable and lightweight when compared to the DS and older AX-8 models.

The helmet isn't hard to handle and could work for both new and experienced riders. The design is simple: aerodynamic so riders have less wind resistance and a lighter piece of equipment. However, its super lightweight form does not cut corners on overall safety. This helmet is built to fit all head shapes. It also has skin-friendly fabrics placed on the cheek pads to limit rubbing when taking off or putting on the helmet.

Moisture Controlled Fabric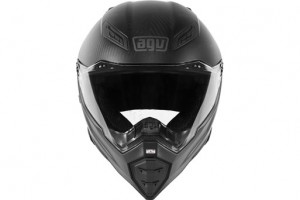 AGV added internal padding as well to increase security while riding and to protect a rider's face on impact. Also, the helmet uses Dry-Lex material, which limits sweating and overheating while the helmet is donned. The material can be removed from the helmet and is washable.

The three front vents and two rear extractors are barely noticeable in the bare-bones styled motorcycle helmet. The matte black finish gives the piece of equipment a simplistic, but tough look, while being Department of Transportation (DOT) certified.

Its antifog shield will keep riders safe in changing weather conditions. Its reduced drag and noise makes this an ideal helmet for anyone wanting a helmet that feels weightless, but secure.

DuPont™ and Kevlar® are trademarks or registered trademarks of E.I. du Pont de Nemours and Company