Modular Versus Full-Face Helmets: Which One Is Right For You
Chaparral Motorsports
|
March 4, 2015
|
Last Updated: May 29, 2020
Your helmet is one of the most important pieces of equipment to keep you safe on your motorcycle, and that's why helmet manufacturers provide various options to fit your specific comfort needs.
While there are several types of helmets, they are not all created with the same intentions, and that even goes for the level of safety. Two of some of the most popular motorcycle helmets are modular and full face. From a distance, these two types of helmets might appear the same, but there are numerous differences between the two models.
Modular Helmets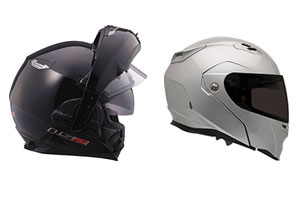 First off, a modular helmet is designed specifically for added comfort as it incorporates a hinge to open into an open-faced helmet. Modular helmets are a hybrid of open faced and full-faced helmets, and a common misconception is that modular helmets were built for smokers. While a modular helmet can easy flip up to be open faced, it's actually not designed for smokers, but simply for those who want some fresh air at a stoplight or while parked.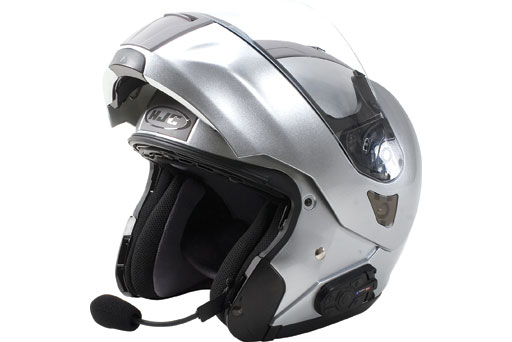 Modular helmets are not intended to wear open-faced while riding. The open face option is just for those who like to get some air in between rides without taking their helmet completely off their head. However, modular helmets lack the full safety features that a full-faced helmet provides. When you're able to flip the chin bar of your helmet forward, the front of your helmet is more susceptible on impact versus a full-faced helmet.
Modular helmets are perfect for those who want to flip up their chin bar and have a conversation with a fellow rider at a stoplight or while they warm up their motorcycle. Most models come with built-in sun visors to provide even more comfort while riding on the open road.
Full Faced Helmets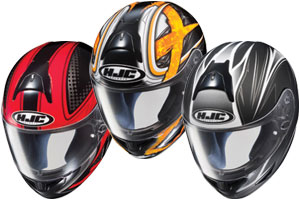 To get the most protection for your head while riding your motorcycle, full-faced helmets are the way to go. Full-faced helmets provide maximum protection for riders as the entire piece of equipment is forged into a single item and has no weak points like a hinge system brings to a modular helmet.
For riders who are ready to hit the tracks, full-faced helmets are the obvious way to go, so you know you're fully protected at high speeds. Full-faced helmets also provide you with a piece of equipment that fits snug and comfortably to your head. Many full-faced helmets are lightweight and aerodynamic, so you don't feel the extra weight on the top of your body.
For those who are going on long rides or who live in heavy traffic areas, full-faced models are going to give you extra protection. Additionally, full-faced helmets help protect riders from rain and dust, and have vents to provide plenty of airflow to keep you cool.
Choosing between the two kinds of helmets simply depends on your comfort level, desire for open air and total amount of safety and protection you want in a helmet.