Ryan Villopoto's Race To Capture MXGP Championship Gets Improved Televised Coverage For US And Canadian Fans
Chaparral Motorsports
|
February 18, 2015
|
Last Updated: February 18, 2021
Are you bummed that Ryan Villopoto isn't contending the 2015 Supercross season and possibly a shot at another championship? Are you sad Villopoto announced this will be his last year racing? Are you happy that RV is racing the MXGP series for the 2015 season and has a very strong chance of finally bringing an MXGP championship back to America after 20 years? It's all kind of bittersweet right?

Well, the good news is-actually there's two pieces of good news-the first is that CBS Sports Network recently announced that for 2015, American and Canadian motocross enthusiasts will be treated to even better coverage of the MXGP series than last year's programming. Starting on February 28th, with the first race of the season in Qatar, race fans will be treated to same-day delayed coverage of each race.

The second piece of good news is that the final round will take place on American soil at the famed Glen Helen Raceway, with CBS Sports broadcasting the entire event live. This means hardcore dirt bike fans can save some cash from traveling abroad and either make the pilgrimage to Southern California to watch the crowning event in person or watch from the comfort of their living room with no delay.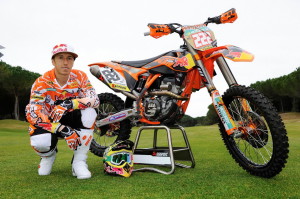 With the start of the series just over a week away, excitement is running high as fans from all over the world are biting at the bit to see just how well 9 time US champ Villopoto and his Kawasaki KX450F-SR will compete against reigning MXGP Champion, Antonio Cairoli (he has eight world titles), and his KTM 350 SX-F. This is bound to be some of the best MXGP racing we've seen in years.

View the full programming schedule at http://www.cbssportsnetwork.com/schedule/cbssn and stay tuned to Chaparral Motorsports for more.