Introducing The New 2015 Yamaha TW200 Dual-Sport
Chaparral Motorsports
|
January 22, 2015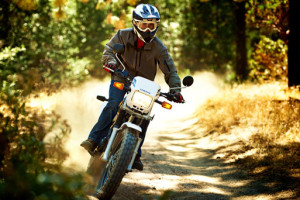 Finding a dual-sport motorcycle that fits nearly any sized rider is not the easiest thing to come by, but those looking should quickly turn their eyes to the 2015 Yamaha TW200. While other dual-sport motorcycles provide plenty of stability and shock absorption, the TW200 gives the right amount of comfort and agility needed in this range of bikes, Top Speed reported.

The TW200 also packs a heavy punch in a small 196cc, single overhead camshaft (SOHC) engine. The small but powerful bike also includes an air-cooled, four-stroke and two-valve engine specs that works its way smoothly through its five-speed transmission with the multiplate wet clutch. What also makes this bike a respectable piece of machinery is that it has comfort in mind for riders of different sizes.

Short Saddle Height For A Variety Of Riders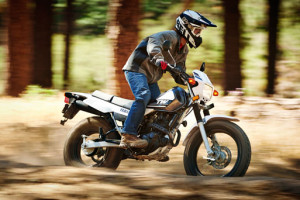 Some dual-sport motorcycles bring a tall saddle height that makes it difficult for smaller or first-time riders to control. However, Yamaha's TW200 has a seat of just 31.1 inches, and its small 1.8-gallon fuel tank makes the bike less bulky, which will be a plus for riders wanting to take this bike off road, Yamaha's website stated.

The bike's angled handlebars and spacious footpegs give riders an easy but comfortable ride whether they are transitioning from the road to the dirt or vice versa. Additionally, the bike weighs only 278 pounds wet, which includes fuel and other necessary fluids.

Getting The Most Out Of Each Mile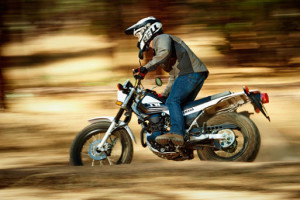 With dual-sport motorcycles, riders want the ability to make long trips in wooded areas or take long bike trials without having to worry about refueling midway through their off road trips. The Yamaha TW200's engine can muster 78 mpg, which makes this a very fuel-friendly ride, Top Speed reported.

Also, the bike's electric starter will get riders on their way much faster, and the 33mm telescopic front fork and rear single shock absorber will ensure a better-controlled ride while off road, the source stated. Other add-ons include a helmet lock, steering lock, flexible turn signals to resist damage, a rear cargo platform and thick tires to grip a hold of any surface more efficiently, Total Motorcycle reported.

The TW200's wide fenders will also keep riders clean, with a mud- and water-resistant chassis. Also, the bike's frame-mounted passenger footpegs allow riders to take a passenger comfortably. According to the source, the Yamaha TW200 starts at $4,590.

2015 Yamaha TW200 Image Gallery
(Click for full size images)