MotoAmerica Race License Processing Available
Chaparral Motorsports
|
January 20, 2015
KTM RC Cup Schedule Announced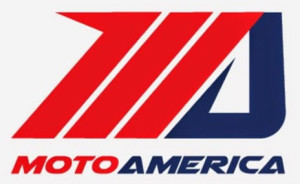 The American Motorcyclist Association has opened the license application process for all MotoAmerica-eligible road-racing classes. MotoAmerica is the new home of the AMA Superbike Series.

Riders can submit their license applications through the AMA website at www.americanmotorcyclist.com/Racing/RoadRacing/RoadRacingLicense.aspx, which also includes AMA/FIM North America road-racing license criteria and national number procedures.

License criteria were announced on Jan. 8. Licenses include:



Superbike license, which will allow a rider to compete in the Superbike, Superstock 1000 and Supersport classes

Supersport license, which will allow a rider to compete in Supersport

Superstock 600 license, which will allow a rider to race in the Superstock 600 and KTM RC Cup classes

Superstock Limited license, which will allow a rider to race in the KTM RC Cup

In addition, the AMA and MotoAmerica have identified the rounds of the championship series that will feature KTM RC Cup competition. Announced last November, the KTM RC Cup is a new spec class that will feature the KTM RC 390.

The spec class is designed to develop youth road-racing talent in the United States. The class will be open to racers age 14 to 22 with sufficient road-racing experience to compete on this premier stage.

"The partnership that KTM has created with the AMA and MotoAmerica has provided an opportunity for KTM RC Cup competitors to compete in a professional environment to launch their road-racing careers," said KTM North America Director of Product Development and Product Marketing John Hinz. "We are excited to offer the RC Cup at key venues across the nation to give more riders a chance to participate in this new and exciting series."

KTM RC 390 price, availability and purchasing information will be announced shortly by KTM North America Inc.

2015 AMA MotoAmerica KTM RC Cup Schedule
(Provisional; subject to change)


May 29-31: Road America, Elkhart Lake, Wis.

June 12-14: Barber Motorsports Park, Birmingham, Ala.

June 26-28: Miller Motorsports Park, Tooele, Utah

July 17-19: Laguna Seca, Monterey, Calif. (World Superbike support race; one race only)

Sept. 11-13: New Jersey Motorsports Park, Millville, N.J.

About MotoAmerica
MotoAmerica is the new North American road-racing series created in 2014. MotoAmerica is an affiliate of KRAVE Group LLC, a partnership that includes three-time 500cc World Champion, two-time AMA Superbike Champion, and AMA Hall of Fame Inductee Wayne Rainey, ex-racer and former manager of Team Roberts Chuck Aksland, motorsports marketing executive Terry Karges, and businessman Richard Varner.
About the American Motorcyclist Association
Founded in 1924, the AMA is a not-for-profit member-based association whose mission is to promote the motorcycle lifestyle and protect the future of motorcycling. As the world's largest motorcycling rights and event sanctioning organization, the AMA advocates for riders' interests at all levels of government and sanctions thousands of competition and recreational events every year. The AMA also provides money-saving discounts on products and services for its members. Through the AMA Motorcycle Hall of Fame in Pickerington, Ohio, the AMA honors the heroes and heritage of motorcycling. For more information, visit www.americanmotorcyclist.com.