5 Tips For Motorcyclists Riding During The Winter
Chaparral Motorsports
|
December 13, 2014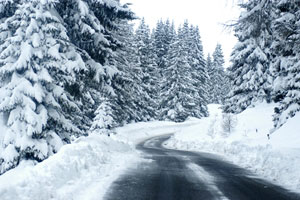 For some of us, putting away your motorcycle during the cold and snowy winter months is just too difficult. You've all seen, or perhaps been, the crazy person who is still riding their motorcycle in snowy or freezing temperatures.

To start, many times the riding conditions in the winter are not practical or safe. However, if you're still dying to hit the road all year long, here are some tips to successfully ride your motorcycle through winter:

1) Add Heated Grips
[mageProductLink sku="310-1922" title=""]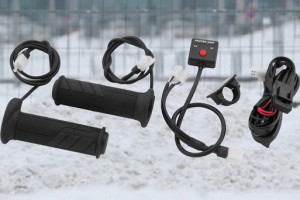 [/mageProductLink]If your motorcycle doesn't have these great inventions, you should seriously consider adding [mageProductLink sku="310-1922" title="Bikemaster Heated Grips"]heated grips[/mageProductLink] to your ride. Severely cold hands make it extremely difficult to pull in the clutch and front break levers. Riding without warm hands could put you in serious danger as your hands are not as moveable when they are cold. According to the blog Demon Tweeks, heated grips make all the difference for riders being able to drive their motorcycle in the winter. Additionally, you can look into wind deflector hand guards or the mitts that hide both your hands and your controls from the cold. Heated grips can be sold separately and easily installed. Riders should also look into heated motorcycle equipment like jackets and even seat warmers.

2) Wear Full-Face Weather Protection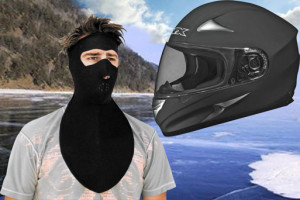 Even if full-face helmets aren't your thing, you practically have to wear one if you plan on riding in lower temperatures. According to Sound Rider, your head's temperature can adjust your body's heat. When your head is severely cold, it can take time to warm up the rest of your body. Full-faced helmets keep your entire head insulated and warm from the fierce winter winds. This will help keep the rest of your body warm as well.

In addition to the added protection from a full-face helmet, you might consider one of the many weather protecting headwear options available. From balaclavas to just a simple skull cap, the extra layer of heat retention is well worth it.

3) Eat Before You Ride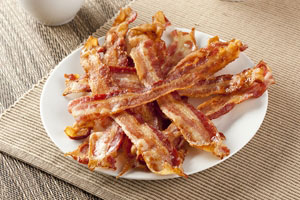 Most riders know that multiple layers of clothes can keep them warmer during winter riding, but there are other ways to maintain the heat in your body. According to Sound Rider, motorcyclists should eat before they go on any ride in the winter because once you digest food, your body begins burning calories. Once you're burning away those calories, your body automatically heats up.

Eat a healthy and full breakfast before riding in the morning and you will see the difference between driving on the highway with an empty stomach, the source reported.

4) Keep Your Tires Warm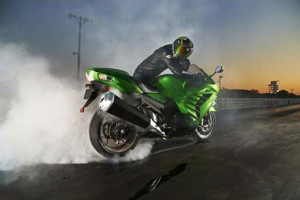 Not only do you have to stay warm through the cold winter, but your tires do as well. According to Ultimate Motorcycling, once the temperature drops, so does the heat on your tires. When your tires are cold, they have much less traction, which immediately makes for a dangerous ride.

To get tires warm, you should hit heavily on the throttle when taking off from a stop and hit the breaks hard. Doing this a few times builds of the friction from the breaks and the initial takeoff, which will warm your tires.

One myth is to sway back and forth like a NASCAR driver to build up heat in your tires. This not only looks silly, but it takes far too long to actually work. One red-light stop could turn your warm tires into cold ones, so work on warming them up often when first starting your ride.

5) Increase Overall Awareness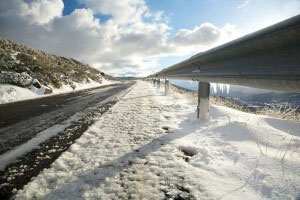 This may seem like an obvious tip, but in the winter, danger surrounding motorcyclists increases drastically. First off, you should keep further distance between cars and yourself when riding. Cars can hit ice patches or have poor breaking systems that make stopping in winter harder.

Also, you should look out for any cracks in the road or ice patches. Black ice is extremely dangerous, but on a motorcycle, it could cause a wreck immediately. Avoid anything that even looks like ice.

Winter also brings on a lot of salt to the road. Riders should not only avoid salt to stay away from metal damage on a bike, but also because salt creates less traction for motorcycles.