Protect Your Ride: Insuring Your Motorcycle
Chaparral Motorsports
|
October 23, 2014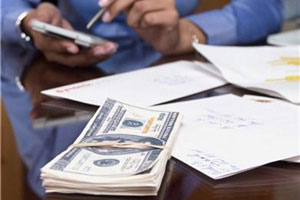 It's not enough to have the best new motorcycle on the road, or even the hottest accessories and safety features - you also need motorcycle insurance. Selecting an insurance policy for your motorcycle is not only in your best interest, but in the interest of other drivers on the road as well.

In the majority of states insurance is mandated, while in a handful of others, you are still required to pay for damages from an accident, according to the Department of Motor Vehicles. While settling for the bare minimum may be the cheapest monthly option, it also provides the least amount of coverage in case of emergency.

Motorcycle Insurance Options


Liability - This is recognized as the legal minimum required in most states. However, liability insurance doesn't cover you in the event of an accident - it covers the other person. Damage to another driver's property or person will be paid for by your liability insurance. It will not cover the damage you incurred. This system is designed to protect other travelers, not necessarily you.

Collision - In the event of a crash, collision coverage would pay for the expenses of both you and the other driver. Any physical damage to your vehicle will be covered even if another person isn't involved. For instance, if you hit a tree or slide into a pothole, you're still covered. This plan is typically bought in conjunction with liability and comprehensive insurance.

Comprehensive - Just because you may not get into an accident, that doesn't mean your motorcycle won't be damaged. Comprehensive coverage insures you for damage from natural causes, such as wind, rain, hail, lightning and other conditions.

Medical Payments - Most insurance plans have policy limits, meaning they only cover damages up to a certain dollar amount. In the event of serious bodily injury that requires medical attention, surgery or rehabilitation, medical payments coverage can be a vital lifeline. Hospital expenses can be enormous and you don't want to have to foot the bill.

Due to the size and structure of their vehicles, bikers can get seriously hurt while riding their motorcycle. That's why insurance is all the more important. If you already have car insurance, then you can typically take out another policy from the same provider to cover your motorcycle. Speak with your insurance representative to see how you can get the best deal on your motorcycle insurance. Some plans will even cover the costs of replacing bike jackets and other motorcycle apparel.