A Beginner Guide To Buying Your First Motorcycle Helmet
Chaparral Motorsports
|
October 14, 2014
|
Last Updated: December 15, 2020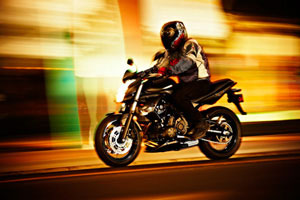 For any rider, a motorcycle helmet is one of the most essential pieces of gear, and especially so for first-time riders. According to the Missouri Department of Revenue's motorcycle guidelines "Knowing Your Motorcycle," more than half of motorcycle crashes occur within the first six months of learning to ride.
No matter what your experience is, buying a proper helmet is necessary. Here are a few tips toward buying your first motorcycle helmet:
Know The Standards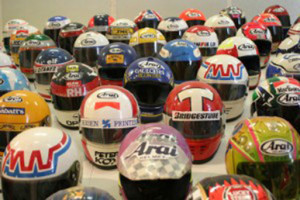 If you are buying a motorcycle helmet from a trusted dealer or online website, it's pretty difficult to purchase a helmet that's not certified by the Department of Transportation (DOT). Most websites will tell you immediately if it's "DOT certified," which means it follows federal guidelines by the American National Standards Institute, Motorcycle USA reported.
Some states that require riders to wear a helmet enforce all motorcycle helmets worn on the open road to be DOT-approved. According to the source, another certification is Snell, whose standards go much further than DOT regulations. Snell-certified helmets withstand more intensive blows and hits through the testing process to make sure they're safe.
Comfort And Fit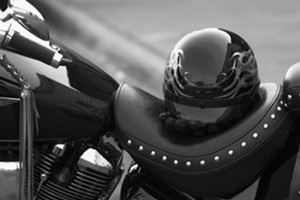 This is where some riders have a tough time following safety guidelines because a lot of people tend to buy helmets for their looks and not safety guidelines. However, the fit of a motorcycle helmet is one of the most important things to consider when riding, Zig Wheels reported.
Helmets need to fit tightly around your head and enough so that if you shake your head, the helmet doesn't move. According to the source, your cheeks should barely puff up for a full-face helmet, which ultimately means the helmet is appropriately tight.
"You want it to be snug, almost to the point of being uncomfortable," said Chris Sackett, vice president of Bell Helmets, according to the Telegraph. "You only want the skin to move, you don't want the padding to move against the skin, this would mean the helmet is likely too big."
In the instance of an accident, most riders that do not have tightly fitting helmets lose them before impact, which makes wearing the gear pointless in the first place. For half-faced helmets, there should only be at most a one-finger gap between the chin strap and your neck, the source reported.
Know The Different Types Of Helmets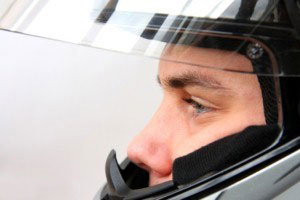 There are numerous types of helmets on the market and it's best to know which one will work best for you.
"We always recommend full-face helmets, the more coverage the better," said Sackett, according to the Telegraph. "You're definitely going to have more protection. Not everyone wants to hear that, a lot of folks out there want to feel the road."
Half helmets have a shell shape, which only cover the top of your head and use a strap to connect around your chin and neck. While this helmet is the least safe of any type, it still could protect your head in an accident.
Open face or three-quarter helmets are like half helmets, but protection goes down along the side of your face as well. These helmets protect the side, top and back of your head and also connect by a strap.
Full-face and modular helmets cover your entire head and chin, and typically have a plastic visor to protect your eyes as well. These helmets are the safest model since they protect the entire head. Modular helmets are designed to have the front open up for easy access and communication.
Dual sport and motocross helmets are also full-face, but often have an elongated chin protection and a sun visor, or peak. Dual sport helmets often have a removable protective screen, while motocross helmets have no shield at all. The open-face, half and motocross helmet would all require either goggles or glasses to protect your eyes.