Harley And Yamaha Recalling Thousands Of Bikes
Chaparral Motorsports
|
October 4, 2014
[caption id="attachment_34085" align="alignright" width="300"]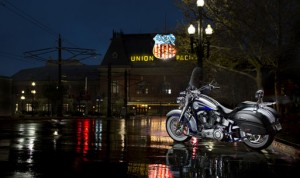 2014 Harley-Davidson CVO Softail Deluxe[/caption]

Harley-Davidson has issued a recall of several models due to potential problems with equipment, according to DailyFinance. Hundreds of thousands of motorcycles could be affected.

While there have been no accidents caused by the problem, Harley is taking precautionary measures to ensure that their bikes are up to standard. The Milwaukee-based maker issued the recall on Sept. 29.

The models under further inspection are part of Harley's 2014 Touring line, as well as the CVO Softail and Trikes, according to the Milwaukee Business Journal. The number of recalled bikes is close to 126,978. The motorcycles were manufactured between May 22, 2013 and July 18, 2014.

The potential issues stem from the clutch and gas tanks. Some have reported possible leaking from the fuel lines, while others have noticed tearing in the clutch system. Bikers who own any of the models in question have been directed to contact their local dealer to handle the situation. Harley is offering to fix any problems for free.

Yamaha Recalls Some FZ-09's
[caption id="attachment_34084" align="alignright" width="300"]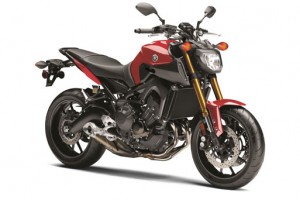 Yamaha FZ-09[/caption]

The National Highway Traffic Safety Administration announced that Yamaha is recalling nearly 5,300 FZ-09 motorcycles due to an issue with the headlight harness.

According to the NHTSA report, certain FZ-09 motorcycles could have headlight harnesses that are too short. Therefore, when the handlebars are fully turned one way, the harness could break from the coupler, or the coupler could disconnect from the bike altogether. This could cause the headlight to go out, increasing the risk of crash by a rider.

Yamaha is fixing the recalled bikes for no charge to the owners.

Quality Assurance
Just as Harley and Yamaha have made the move to keep bikers safe on the road, Chaparral Racing provides top-of-the-line equipment to bike enthusiasts. From motorcycle parts and accessories to riding apparel, Chaparral is a one-stop shop for all of your racing needs.

Chaparral also offers financing plans for all of your favorite brands, like Honda, Suzuki, Polaris and more. There's a selection for everyone, whether you're a hardcore racer or just someone looking to get your feet wet with a new bike. Street bikes, dirt bikes, ATVs, UTVs and scooters are also part of the Chaparral lineup.

By updating and refining their products Chaparral can tailor every motorcycle experience to the needs of every specific customer. Look online for daily deals that could score you quality equipment at a great price.