Let's Ride! 2014 California Red Sticker Riding Season Opens Statewide
Chaparral Motorsports
|
October 2, 2014
|
Last Updated: June 26, 2020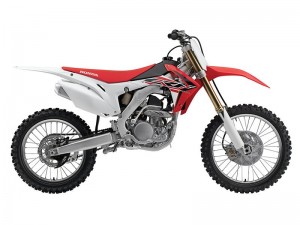 Yesterday was a good day for many dirt bike enthusiasts as the remaining swath of Off Highway Vehicle Areas (OHVA) in California opened up for dirt bikes and other vehicles marked with red stickers. The red and green sticker program was established by the California Air Resources Board and the California Department of Motor Vehicles in an effort to limit the effects of air pollution caused by Off-Highway Vehicles (OHVs) that do not meet emission standards applicable for California OHV riding areas. In order for California residents to operate their OHV on public lands they must register the vehicle with the DMV which will issue either a red or green sticker based on the vehicle. The registration fee is $52 and both the red and green stickers are valid for two years after purchase.

Designating vehicles as green sticker enables those vehicles to operate in all California OHV riding areas year round with no restrictions. In order for any 2003 model year or newer OHV to get a green sticker it must be in compliance with CARB emission guidelines from the manufacturer. All OHVs prior to 2002 are considered green sticker eligible. Typically dirt bikes and ATVs intended by the manufacturer for mostly trail type/non-competitive riding will meet green sticker emissions.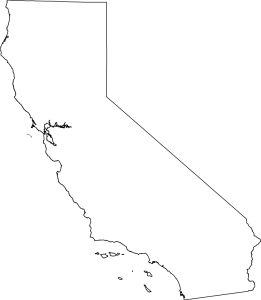 Red sticker OHVs are model year 2003 and newer that are not in compliance with California OHV emissions. You can identify a red sticker OHV by looking at its VIN number. If there is a "C" or a "3" in the eighth position of the VIN then it is a red sticker model. Most race or track oriented dirt bikes and ATVs will fall into the red sticker category.
California's OHVAs are broken up into three governmental designations: State Vehicular Recreation Areas (SVRA), Bureau of Land Management (BLM), and the United States Forest Services (USFS). Each OHVA is subject to different seasonal guidelines for red sticker vehicles. There are 44 OHVAs that are open year round. The remaining areas are seasonal, with six of the areas opening at the beginning of September, and the remaining 43 opening on October 1. Below is a list outlining the red sticker schedules for all California OHVAs. Now go get your dirt bike gear together and get out and enjoy our OHVAs.
State Vehicular Recreation Areas (SVRA)
| | |
| --- | --- |
| SVRA Clay Pit | Sep 1 - Jun 30 |
| State Recreation Area (SRA) Mammoth Bar | Year round |
| SVRA Prairie City | Oct 1 - Apr 30 |
| SVRA Carnegie | Oct 1 - Apr 30 |
| SVRA Hollister Hills | Oct 1 - May 31 |
| SVRA Oceano Dunes | Year round |
| SVRA Hungry Valley | Oct 1 - Apr 30 |
| SVRA Ocotillo Wells | Oct 1 - May 31 |
| SVRA Heber Dunes | Year Round |
Bureau of Land Management (BLM)
Northern California
| | | |
| --- | --- | --- |
| BLM Arcata Field Office | Samoa Dunes | Year round |
| BLM Redding Field Office | Chappie-Shasta ORV Area | Oct 1 - June 30 |
| BLM Eagle Lake Field Office | Fort Sage OHV Area | Year round |
| BLM Ukiah Field Office | South Cow Mountain Recreation Area | Year round |
| BLM Ukiah Field Office | Knoxville Recreation Area | Year round |
Bakersfield District
| | | |
| --- | --- | --- |
| BLM Hollister Field Office | Clear Creek Managstrongent Area | Oct 1 - May 31 |
| BLM Bishop Field Office | Bishop Resource Area | Year round |
California Desert District
| | | |
| --- | --- | --- |
| BLM Ridgecrest Field Office | Olancha Dunes | Year round |
| BLM Ridgecrest Field Office | Jawbone Canyon, Dove Springs | Sep 1 - May 31 |
| BLM Ridgecrest Field Office | Spangler Hills | Sep 1 - May 31 |
| BLM Barstow Field Office | Dumont Dunes | Year round |
| BLM Barstow Field Office | El Mirage | Oct 1 - Apr 30 |
| BLM Barstow Field Office | Stoddard Valley | Sep 1 - May 31 |
| BLM Barstow Field Office | Rasor | Sep 1 - May 31 |
| BLM Barstow Field Office | Johnson Valley | Sep 1 - May 31 |
| BLM Needles Field Office | Eastern Mojave Desert Areas | Year round |
| BLM Lake Havasu Field Office | Parker Strip | Year round |
| BLM Palm Springs Field Office | Colorado Desert Areas | Oct 1 - Apr 30 |
| BLM El Centro Field Office | Lark Canyon | Oct 1 - Apr 30 |
| BLM El Centro Field Office | Arroyo Salado | Oct 1 - May 31 |
| BLM El Centro Field Office | Superstition Mountain | Oct 1 - May 31 |
| BLM El Centro Field Office | Plaster City | Oct 1 - May 31 |
| BLM El Centro Field Office | Imperial Dunes-Mammoth Wash | Year round |
| BLM El Centro Field Office | Imperial Dunes-Glamis/Gecko | Year round |
| BLM El Centro Field Office | Imperial Dunes-Buttercup Valley | Year round |
United States Forest Service (USFS)
Shasta-Trinity National Forest
| | | |
| --- | --- | --- |
| Mc Cloud Ranger District | McCloud Area: | Year round |
| Hayfork Ranger District | Hayfork Area | Year round |
Plumas National Forest
| | | |
| --- | --- | --- |
| Mt. Hough Ranger District | Deadman Springs, Snake Lake: | Year round |
| Mt. Hough Ranger District | Big Creek, Four Trees, French Creek: | Year round |
| Feather River Ranger District | Cleghorn Bar, Poker Flat: | Year round |
| Beckworth Ranger District | Gold Lake: | Year round |
| Beckworth Ranger District | Dixie Mountain: | Year round |
Mendocino National Forest
| | | |
| --- | --- | --- |
| Upper Lake Ranger District | Lake Pillsbury: | Year round |
| Upper Lake Ranger District | Elk Mountain Area: | Year round |
| Grindstone Ranger District | Davis Flat: | Year round |
Tahoe National Forest
| | | |
| --- | --- | --- |
| Downieville Ranger District | Downieville Area: | Year round |
| Foresthill Ranger District | Foresthill OHV Area: | Year round |
| Foresthill Ranger District | China Wall: | Year round |
| Nevada City Ranger District | Nevada City District Areas: | Year round |
| Nevada City Ranger District | Fordyce: | Year round |
| Sierraville Ranger District | Sierraville Area: | Year round |
| Truckee Ranger District | Truckee District Area: | Year round |
| Truckee Ranger District | Prosser Hills Area: | Year round |
| Lake Tahoe Basin Managstrongent Unit | Kings Beach: | Year round |
Eldorado National Forest
| | | |
| --- | --- | --- |
| Georgetown Ranger District | Mace Mill, Rock Creek: | Year round |
| Pacific Ranger District | Barrett Lake: | Year round |
Stanislaus National Forest
| | | |
| --- | --- | --- |
| Calaveras Ranger District | Corral Hollow, Spicer: | Year round |
| Summit Ranger District | Niagara Ridge Area: | Year round |
| Mi-Wuk Ranger District | Crandall Peek, Deer Creek Area: | Oct 1 - May 31 |
| Mi-Wuk Ranger District | Hunter Creek: | Oct 1 - May 31 |
| Mi-Wuk Ranger District | Hull/Trout Creek: | Oct 1 - May 31 |
| Groveland Ranger District | Date Flat, Moore Creek: | Area Oct 1 - May 31 |
Sierra National Forest
| | | |
| --- | --- | --- |
| Mariposa/Minarets Ranger District | Hites Cove: | Oct 1 - May 31 |
| Mariposa/Minarets Ranger District | Miami Motorcycle Trails: | Oct 1 - May 31 |
| Kings River-Pineridge Ranger District | Huntington Lake: | Oct 1 - May 31 |
| Kings River-Pineridge Ranger District | Eastwood: | Oct 1 - May 31 |
| Kings River-Pineridge Ranger District | Shaver Lake Area: | Oct 1 - May 31 |
| Kings River-Pineridge Ranger District | Kings River, Pineridge: | Oct 1 - May 31 |
| Hume Lake Ranger District | Quail Flat: | Oct 1 - May 31 |
Sequoia National Forest
| | | |
| --- | --- | --- |
| Greenhorn Ranger District | Frog Meadow Area: | Oct 1 - May 31 |
| Tule River Ranger District | Tule River Area: | Oct 1 - May 31 |
| Cannell Ranger District | Kennedy Meadows: | Year round |
Inyo National Forest
| | | |
| --- | --- | --- |
| White Mountain Ranger District | Poleta: | Year round |
Los Padres National Forest
| | | |
| --- | --- | --- |
| Santa Lucia Ranger District | Black Mountain: | Year round |
| Mt. Pinos Ranger District | Ballinger Canyon: | Oct 1 - Apr 30 |
| Mt. Pinos Ranger District | Alamo Mountain: | Oct 1 - Apr 30 |
| Santa Barbara Ranger District | Santa Barbara: | Oct 1 - Apr 30 |
| Ojai Ranger District | Ortega Trail: | Oct 1 - Apr 30 |
Angeles National Forest
| | | |
| --- | --- | --- |
| Santa Clara/Mojave Rivers Ranger District | Drinkwater Flats: | Oct 1 - Apr 30 |
| Santa Clara /Mojave Rivers Ranger District | Rowher Flat: | Oct 1 - Apr 30 |
| Santa Clara/Mojave Rivers Ranger District | Littlerock: | Oct 1 - Apr 30 |
| San Gabriel River Ranger District | San Gabriel: | Oct 1 - Apr 30 |
San Bernardino National Forest
| | | |
| --- | --- | --- |
| Front Country Ranger District | Lytle Creek Area: | Oct 1 - Apr 30 |
| Mountain Top Ranger District | Lake Arrowhead Area: | Oct 1 - Apr 30 |
| Mountain Top Ranger District | Big Bear Lake Area: | Oct 1 - Apr 30 |
| San Jacinto Ranger District | San Jacinto Area: | Oct 1 - May 31 |
Cleveland National Forest
| | | |
| --- | --- | --- |
| Trabuco Ranger District | Wildomar: | Oct 1 - Apr 30 |
| Descanso Ranger District | Corral Canyon: | Oct 1 - Apr 30 |
Other Jurisdictions
| | | |
| --- | --- | --- |
| Army Corps of Engineers | Black Butte Lake: | Year round |
| City of Marysville (Riverfront) | Eugene Chappie OHV Park: | Year round |
| Santa Clara County | Metcalf Motorcycle Park: | Oct 1 - Apr 30 |
| Stanislaus County | Frank Raines-OHV Park: | Oct 1 - Apr 30 |
| Stanislaus County | La Grange: | Oct 1 - Apr 30 |
| San Bernardino County Park | Moabi: | Year round |