Las Vegas Bikefest Is Almost Here
Chaparral Motorsports
|
September 10, 2014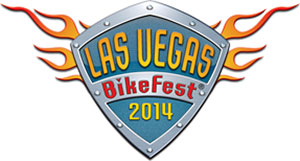 The 14th annual Las Vegas Bikefest is coming up, as riders from the across the country will attend the event. Running from Oct. 2 to 5 on Fremont Street in Las Vegas, motorcycles enthusiasts will flock to Bikefest.

To honor the event, EagleRider, a motorcycle rental company, said it is supporting this year's rally to make sure no one sits and watches on the sidelines.

"The Las Vegas Bikefest may be one of the newer rallies around, but there's no question among the motorcycle community and the world at large that it has already established itself as an awesome choice if you want to see and experience truly unique and exhilarating spectacles," said Chris McIntyre, president and CEO of EagleRider. "We're thrilled to be a part of it."

EagleRider noted that there is no excuse to miss this year's rally, as there are reduced rates on hotels and convenient RV parks and campgrounds.

What To Expect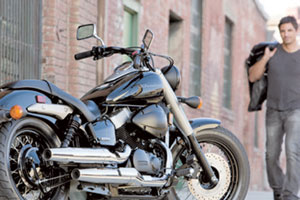 There will be a wide variety of events, entertainment and motorcycle gear available for purchase at this year's Bikefest.

In the first day alone, event-goers can enjoy a traveling road show, a bikini bike wash and biker bingo, just to name just a few events. Other days at Bikefest will include a number of the same activities, along with bike games, a charity poker tournament and custom bike show awards. Bikefest will even include a Beer Belly Competition on Oct. 4.

"This will be one crazy long weekend of hard core rockin' good times," reads the Las Vegas Bikefest website. "Headline entertainment, over $30,000 in cash and prizes to be won, girls in bikini's at Miss Las Vegas BikeFest and the Bikini Bike Wash, $10,000 poker run, cool bikes, factory demo rides, contests, and more!"