GMZ Kahuna Tire Perfect For All-Terrain
Chaparral Motorsports
|
May 29, 2014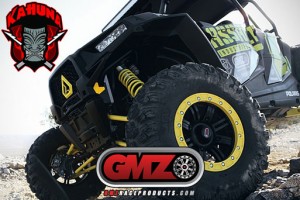 GMZ
has a long history of tire and wheel manufacturing, and one of their latest designs is a testament to their innovation over the years. The [mageProductLink sku="486-ka-01" title="GMZ Kahuna Tire"]GMZ Kahuna Tire[/mageProductLink] is made to handle anything Mother Nature throws at it.

Riders will have full confidence trekking through the muck or sand on the Kahuna, as it is likely one of the strongest UTV all-terrain tires on the market featuring a heavy-duty side wall. It is also approved by the Department of Transportation. This tire is truly an accomplishment by GMZ, and they are aware of just how groundbreaking it is.

"The Kahuna side-by-side tire has an innovative all-terrain tread pattern developed by GMZ," read GMZ's website. "This utility tire will work great in most conditions, from desert hard pack to the loose soft sand. The Kahuna works well on varied terrain, from the most demanding race tracks to the open trails of Baja."

[mageProductLink sku="486-ka-01" title=""]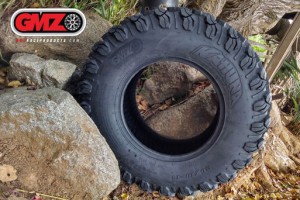 [/mageProductLink]This versatility is what sets the Kahuna apart from other tires. Here are some more details on this tire:



8-ply rated ATV/UTV radial tire with heavy-duty side wall construction

Tread pattern allows room in the center tread for custom grooving

Sure to be a race winner in the highest ranks of UTV/SXS competition

It weighs nearly 36.55 lbs.

More On The Kahuna
[mageProductLink sku="486-ka-01" title=""]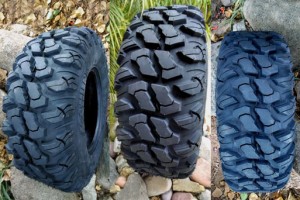 [/mageProductLink]The Kahuna Tire is a product GMZ can truly be proud of, and riders won't even have to worry about mud and debris getting stuck in the tread either. Aside from all of the features listed above, the Kahuna also has what GMZ calls a self-cleaning tread pattern.

GMZ leads in innovation and durable designs. Riders are given the confidence they need to explore anywhere they want, knowing the Kahuna will safely get them there.