Tips For Riding A Motorcycle In The Rain
Chaparral Motorsports
|
April 28, 2014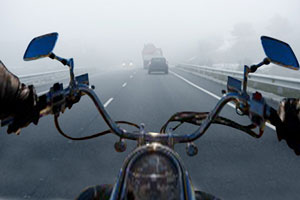 Riding a motorcycle in the rain can be a nuisance, but sometimes it has to be done. Whether a rider is trying to get somewhere quickly or they just don't feel like waiting for a storm to pass, sometimes riding in the rain is unavoidable.

While the rain definitely complicates a ride, if it's not coming down too hard and a rider is properly prepared, there's no reason it can't go smoothly. There are a variety of things they will want to consider before riding in the rain, from clothing to other accessories, it's important to be ready for what Mother Nature brings.

Get The Right Gear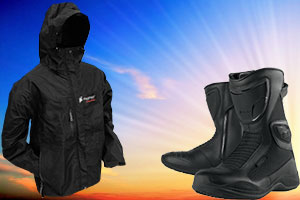 Riding in the rain can only be done with the right accessories. From purchasing the right helmet to keep water out of your face to getting a rain jacket, the best way to stay safe on a wet road is to have gear in advance. Here are a few items to consider when preparing for the possibility of rain:



Get a quality rain suit

Purchase a visor and waterproof gloves

Use waterproof boots

In addition to these above accessories, riders will also want to look into full face helmets. These products will make riding in the rain easier.

Change Driving Habits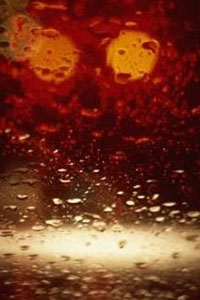 Stop times are significantly reduced in the rain, so it's important to err on the side of caution. Riders will want to take it slow. Water will act as lubricant, making it hard to stop, so it's important to allow more distance before stopping. Those riding a motorcycle in the rain will want to stay a few more car lengths behind traffic than they otherwise would on a sunny day. In addition, it's all the more important to use turn signals, alerting drivers behind you that you will be slowing down.

Know The Danger Zone
If a road is dry and it suddenly starts to rain, the next 20 to 30 minutes are the most dangerous. As there is likely more debris and oil on the road, considering it hasn't all been washed away, combined with a now wet road, conditions are harsh for those on motorcycles. It might be a good idea just to pull over for a while once the rain begins. However, if that's not an option, riders are encouraged to take it as a slowly as possible and keep their eyes peeled for objects on the road.