Tips When Shopping For A Motorcycle Helmet
Chaparral Motorsports
|
April 24, 2014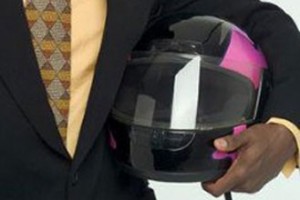 Those who own a motorcycle are likely looking for gear that will not only keep them safe but also stylish. However, when it comes to which product they should go with, some riders might be unsure of how they differ and which one is the better value.

A motorcycle helmet is arguably the single most important piece of motorcycle gear you're likely to purchase. It should not only keep a rider safe in the event of an accident, but it should also fit correctly and not limit their line of sight on the road. As choosing the right helmet is so important, there are a number of things shoppers should consider.

Safety Standards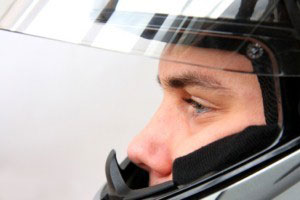 The Department of Transportation and Snell Memorial Foundation both certify helmets to address rider safety. Riders will notice a decal on a helmet from one of these two organizations. They are encouraged to choose a helmet that is rated high in safety. DOT will only certify a helmet if it meets the Federal Motor Vehicle Safety Standard No. 218, while Snell is a not-for-profit organization that has its own seven standards, some of which include impact to shell penetration and flame resistant tests.

General Guidelines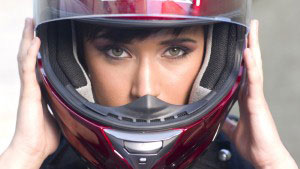 Aside from choosing a safe helmet, there are a number of other things riders will want to look for in this piece of gear. A helmet should fit correctly, gripping all sides of a riders head, without applying too much pressure. In addition, there are different styles, like full-face helmets or three quarter and half-shell helmets. Riders will want to decide which one is right for them, as they have different features.

Protect The Protection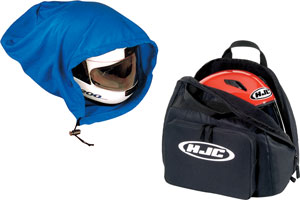 Riders should get a bag for their helmets, as well. As this gear can take a beating even when it's laying around the house, a helmet bag will help protect it from wear and tear. Once you've selected that perfect piece of riding gear that not only suits your style, but keeps you safe as well; the last thing you'll want to see as you grab your lid to head out for a spin is a big dent or a scratched up graphics.