How To Keep Talking While Riding Motorcycles
Chaparral Motorsports
|
April 4, 2014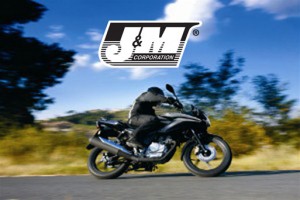 The beauty and thrill of the open road can be enough to take anyone's breath away, and it's not exactly easy to chat when you've had the wind knocked out of you by high speeds or amazing views. Still, that doesn't stop some riders from wanting to stay connected to their companions. Whether you just want to talk to point out something of interest on the road or need to convey information about weather conditions, directions and safety, being able to talk with fellow riders is extremely important.

Communication Is Key
[mageProductLink sku="321-8023" title=""]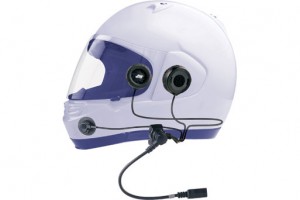 [/mageProductLink]

Communicating freely when riding a motorcycle is an advantage that can't be understated. Headsets can be particularly helpful in this situation. They allow riders to focus their eyes on the road and keep hands firmly on the handlebars, rather than fumbling with cellphones or similar devices. However, there are a few variables that riders need to consider before making an investment.

Firstly, wearers will have to decide what type of device they want to purchase. Different options come with the ability to connect directly to a bike or operate on battery power, for example, and riders should know which one they prefer. They also need to select a product that has the features they're looking for, whether it be Bluetooth capabilities or special, high-performance speakers.

Using The Right Tools
[mageProductLink sku="321-8083" title=""]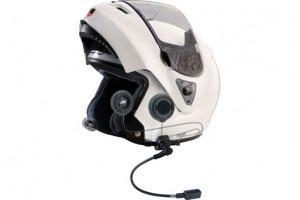 [/mageProductLink]

Because communicating with others is so important, riders shouldn't skimp when it comes to the devices they use. That may sound intimidating, but in reality, it's as easy as investing in the right mobile accessories. That's where tools such as the [mageProductLink sku="011-hs-bcd279-un-ho" title="J&M Performance Series Universal Helmet Clamp-On Headset"]J&M Performance Series Universal Helmet Clamp-On Headset[/mageProductLink] come into play.

This headset has many of the features that riders want in a product. It comes with a miniature boom microphone that can work with most factory-installed audio systems, as well as multiple helmet speakers and a mounting system. Users will also find the upper portion of the hook-up cord with the package, but to ensure a proper high-quality connection to the bike's audio, you'll need to invest in a P-series lower-section cord as well.

J&M has worked to ensure the headset has noise-canceling and wind-blocking abilities. That guarantees you won't have to waste time and energy shouting to companions, and you also can avoid heavy feedback or annoying sounds that may disturb an otherwise relaxing trip. In addition, the slim speakers fit cleanly and snugly into most motorcycle helmets, so you don't have to sacrifice comfort when installing the communication systems, either.

Helping Any And All Riders
[mageProductLink sku="321-8025" title=""]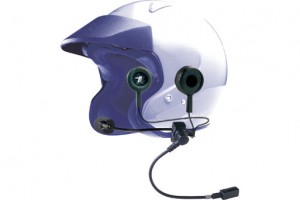 [/mageProductLink]

The real advantage of products like the J&M Performance Series Universal Helmet Clamp-On Headset is that it has been designed to fit into a wide variety of circumstances. It can work seamlessly with different styles of street bike gear and helmets, including open-face, full-face and flip-front headgear. That flexibility is incredibly important for riders who find themselves on bikes all year round, as they can easily transition from one machine or type of riding to another without spending money on communication devices for each.

As if that was not enough, there are several variations from the J&M brand that could be the best choice for riders. Some are catered to specific types of motorcycle helmets, for example, and they could be smart options for wearers who already know the gear they'll be using the systems with. No matter what item is purchased, however, the headset is easily put together and attached to a helmet, so even beginners should be able to handle the assembly.