Racer Kurt Caselli Dies After Crash
Chaparral Motorsports
|
November 18, 2013
The mo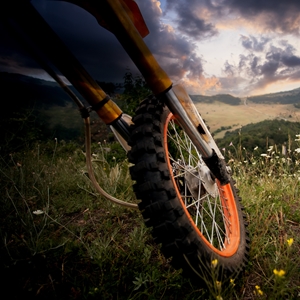 torsports world suffered a major blow this weekend, as champion rider Kurt Caselli passed away due to injuries from a crash. The KTM rider was 30 years old.

According to Motorcycle.com, Caselli crashed during the Baja 1000 race in Mexico Nov. 15. He sustained significant injuries and was rushed to a local hospital, where he later passed away. It is unclear what exactly caused his crash, but KTM said that there is evidence he collided with some kind of animal, the news source reported.

"Kurt Caselli was one of American desert racing's finest champions, and his early and untimely death is a major blow to the hearts and minds of all of us who knew him or knew of him," said AMA President Rob Dingman. "Caselli was a gracious competitor, a team leader and a fan favorite. ... We offer our condolences to the family of Kurt Caselli and thank them for sharing with us one of the sport's finest racers and greatest men."

Caselli had built up an impressive resume throughout his years in the sport. He was the 2011, 2012 and 2013 AMA National Hare & Hound Champion as well as the 2007 AMA Sportsman of the Year. He had also competed multiple times for Team USA as part of the International Six Days Enduro, winning several global accolades in the process. Most recently he had made a move to international rally racing to promote the sport in the U.S.

Related articles