Harley-Davidson Makes An Appearance In 'Captain America' Trailer
Chaparral Motorsports
|
November 15, 2013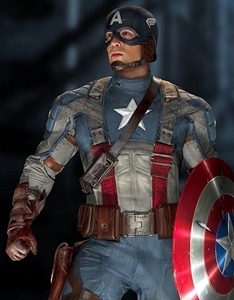 Fans of comic books and motorcycles alike got excited following the news that Harley-Davidson was teaming up with Marvel to create some custom bikes for superheroes. It all started with the announcement that the iconic cruiser manufacturer would build a Harley-Davidson Street 750 specifically for Captain America.

Set to appear in "Captain America: The Winter Soldier," the Street 750 will act as the go-to mode of transportation for Steve Rogers, who is better known as Captain America, Motorcycle.com reported. Harley-Davidson motorcycles, logos and motorcycle gear have been appearing in Marvel comic books and movies for some time as part of the partnership between the two companies.

"Captain America truly embodies the iconic, heroic and American aspects of the Harley-Davidson brand," said Dino Bernacchi, Harley-Davidson's marketing communication director. "Both Captain America and our motorcycles are great symbols of freedom. We can't wait for fans to see this movie and what Harley-Davidson has planned with Marvel moving forward. There are exciting things to come with our partnership."

Although the first clip of Captain America on the bike was already released as part of the initial international trailer, fans will have to wait longer to see the entire film. It enters theaters April 4, 2014.