Aprilia Plans A Move To MotoGP
Chaparral Motorsports
|
November 6, 2013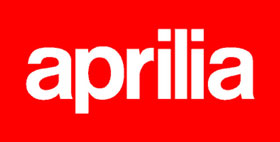 After almost a decade away from the top class of motorsports, Aprilia is planning a return to MotoGP. The Italian manufacturer announced that it would make a move back to the highest level of competition at the EICMA show, confirming that it will enter MotoGP contests in 2016 as a factory team.

Returning as a factory team means Aprilia will be under intense pressure to ensure all of its gear and sportbike parts are up to snuff. Its last foray into that category ended with the RS Cube, which infamously burst into flames on the track, so the brand will undoubtedly have to turn some of its attention to revamping the engine and software of its bikes, Motorcycle.com reported.

"In 2016 Aprilia will return to MotoGP to win and match the success it had in World Superbike," Roberto Colannino, chairman of Aprilia's parent company Piaggio, told RHO Italy. "... We've got two years of hard work ahead of us in the development of the engine and the technology that will allow us to excel in this competition."

Of course, Aprilia isn't the only manufacturer getting ready to compete in MotoGP. Suzuki plans to enter the grid in 2015, meaning that within the next five years there could potentially be five factory teams - Suzuki, Aprilia, Honda, Yamaha and Ducati - battling for supremacy.