MotoGP Riders Ready For Demanding Race At Sepang
Chaparral Motorsports
|
October 10, 2013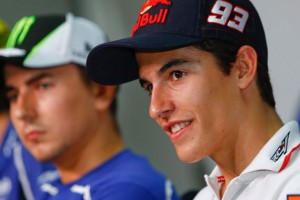 MotoGP riders are getting ready to enter the final stretch of the motorsports series. The beginning of the end occurs this weekend, with the Malaysia Grand Prix at the Sepang International Circuit slated to push competitors to their brink. The track is known for its demanding nature and oppressive weather, which will most certainly weigh on top competitors like Marc Marquez, Jorge Lorenzo and Dani Pedrosa.

Lorenzo may have the most pressure on him. He currently sits in second place in overall standings by 39 points and only has four races remaining to make up that difference. However, points leader Marquez will have to be on high alert during the race, as his actions in the previous round caused him to be penalized with a penalty point and the forfeiture of the Manufacturer's Cup Championship points Honda earned from his victory. He clipped his teammate Pedrosa as he was trying to pass, causing Pedrosa to crash out of the race and experience minor injuries.

"Marc has been penalized with one point on his license," said Livio Suppo, principal of the Repsol Honda Team. "That means there is no consequence for this race [in Malaysia]. ... The message was basically, 'This time it was OK, but realize that you have been doing this quite often."

This is the third penalty point Marquez has earned. If he receives another, he will have to start to the following race from the back of the grid, dramatically reducing his chance to compete for the win and putting his rivals at an advantage.