Nevada Changes Laws For Motorcyclists Stuck At Red Lights
Chaparral Motorsports
|
October 8, 2013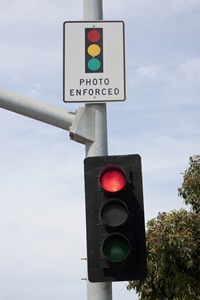 Motorcyclists are used to dealing with stubborn red lights. Some of these traffic stops don't have sensors that recognize lighter or smaller bikes, which can leave riders stuck at an intersection for an extended amount of time. Lawmakers in Nevada decided to do something about this problem, and the state recently enacted a law that allows motorcyclists to run through red lights in certain conditions.

The law, which went into effect Oct. 1, permits anyone riding motorcycles, bicycles, mopeds and tri-wheel machines to pass through red lights so long as there is no other traffic around. Riders must wait through two rounds of signal changes without receiving a green light before they are able to speed through.

Versions of this law are also in effect in Illinois, Oklahoma, Wisconsin, Tennessee and Nebraska, Car Scoops reported.

Although those opposed claim that this change could lead to unsafe circumstances, proponents are not as sure. The situation is actually quite rare, so it should not become a problem too often, and those riders who are wearing proper motorcycle gear and outfit their machine with the right accessories will be taking steps to keep themselves safe anyway.