Hollister Rally Approved For 10 Years
Chaparral Motorsports
|
October 4, 2013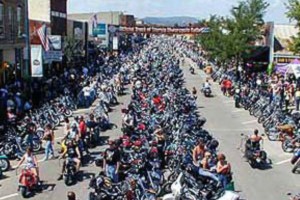 The Hollister Rally was one of the biggest events for motorcycle lovers. Set in the California town of Hollister, the gathering brought together thousands of riders who wanted to celebrate the motorcycle culture. City politics and budget cuts put the rally on hiatus for five years, but it returned to much fanfare in July 2013. Its success this past summer has given local government some confidence, and city officials have officially approved the rally for 10 more years.

"The City Council members sent a roaring message to the motorcycle community that officials plan to hold a downtown rally for the next 10 years, even if city politics change," said rally manager Mark Cresswell.

As vendors and riders flocked to the area from across the U.S., local hotels and businesses profited, and that was enough to convince the city that the rally needed to return in the future.

Although there will be an early termination clause in the contract with the city, there is a good chance that the event goes off without a hitch for the next decade. That is good news for motorcyclists and motorcycle gear vendors alike, as the festival is a great spot to check out the latest designs and creations while honoring the popular pastime.