Millions Of Bikers Commemorate 9/11 In Capitol
Chaparral Motorsports
|
September 12, 2013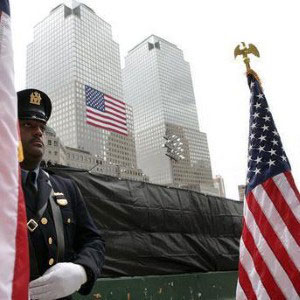 Traditional motorcycle rallies have gotten a lot of attention lately, but a first-time event taking place around Washington, D.C., may have them all beat. A group called "2 Million Bikers to D.C." descended on the nation's capitol as part of a ride commemorating the victims of 9/11 and all military veterans.

The ride began at a Harley-Davidson motorcycle outlet in Fort Washington, Md., before heading toward the National Mall. Although originally planned as a protest, it evolved into a pure motorcycle rally about riders showing their support for the victims and heroes throughout the country, Ultimate Motorcycling reported.

"We're here for Sept. 11, and we plan on [being here] every year for Sept. 11," Belinda Bee, the national coordinator for the event, told The Washington Times.

While the final numbers fell short of 2 million, reports pegged the attendance at well over 1 million, so it was quite an impressive turnout for riders from across the U.S. and Canada. However, the group did not receive permits from the city, contributing to extended traffic time and plenty of road congestion.