Harley-Davidson Considering An Electric Option
Chaparral Motorsports
|
September 11, 2013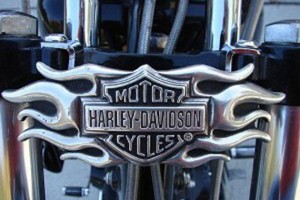 Harley-Davidson is known for its classic bikes and timeless motorcycle gear, but that doesn't stop the manufacturer from always looking forward. In fact, as the brand recently celebrated its 110th anniversary, some of its executives spoke about the vast potential that the future holds. Some of the options will likely include a smaller, entry-level motorcycle as well as an electric machine.

Currently, the most conservative bike offered by Harley-Davidson is the mid-capacity cruiser with an 883cc and 1200cc engine. The smaller option would feature an engine of approximately 500cc, making it ideal for first-time riders and allowing the manufacturer to cater to a wider range of individuals.

Not only are smaller bikes on the horizon, but an electric motorcycle could also be in the pipeline, according to a recent interview with one of the brand's top executives.

"I am sometimes asked ... whether there will be an electric Harley," Harley-Davidson COO Matthew Levatich told Gizmag. "... But why not - our engineers are quite intrigued with the idea of what an electric Harley would look like, sound like and feel like. And would it be visceral, would it be emotional, would it be luscious? And there's a way to do that, I believe, and it would be very exciting."

Any new addition from Harley-Davidson is still in the beginning stages, but the effects of these future projects may be something that riders want to consider as they continue to participate in the world of motorsports.