US Junior Motocross Team Wins World Title
Chaparral Motorsports
|
August 25, 2013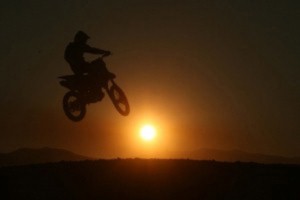 The future of motocross looks bright. While some of the best professional riders are getting ready to compete in the Motocross of Nations, some of the younger members of the motorsports community have already represented their countries in the annual Junior World Championship.

Held Aug. 10 and 11 in Jinin, Czech Republic, the Junior World Championship pitted some of the best motocross riders under the age of 18 against each other. The U.S. team brought home the overall team title, followed by the Czech Republic and Spain in second and third, respectively. Additionally, California's Aiden Tijero won the individual championship in the 65cc class, which is reserved for riders ages 10 to 12.

"It took a commitment from every rider on the team to pull off the victory," said Kip Bigelow, the manager for AMA Motocross. "After finishing third on the podium last year, the riders and their families knew that winning the team championship was not going to be easy. However, the team spirit was at an all-time high and working together was really important to everybody."

This year's event broke participation records, making the American team's achievements all the more impressive. In total, 231 young riders from 41 countries competed.