MotoGP Could Head To Brazil In 2014
Chaparral Motorsports
|
August 23, 2013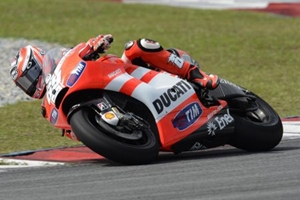 There are a lot of motorsports events left in 2013, but MotoGP is already making big announcements about the next year. The sportbike racing series recently revealed that it was finalizing plans to bring the competition to Brazil in 2014, which would be the first time the South American country hosted a round since 2004.

This round would be held at a circuit in Brasilia, which would undergo a full rebuild in the months before the event. Before anything is finalized, however, Brazilian authorities would have to present a plan to a safety commission for approval, but all signs point to MotoGP wanting the partnership to succeed.

"Brazil is one of the most important motorcycling markets in the world," said Carmelo Ezpeleta, CEO of Dorna Sport. "... I think it is really fantastic. It is an important project for us. Right now Brazil is involved in many big projects, such as the football World Cup and the Olympic Games, so it is very important for them [as well]."

If Brazil is approved, a different circuit would have to be cut from the schedule to make room. MotoMatters reported that Laguna Seca would be the top candidate to be passed over, due to safety concerns of the circuit and the contract status of other locations.