Harley-Davidson Announces 2014 Lineup And Launch Of Project RUSHMORE
Chaparral Motorsports
|
August 20, 2013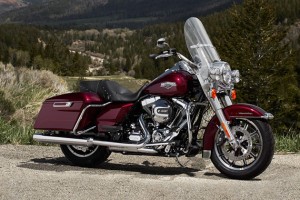 When an esteemed motorcycle company like Harley-Davidson introduces its lineup for the upcoming year, riders and motorsports enthusiasts always get excited - and this year is almost no different for fans of the American brand. However, Harley's Project RUSHMORE initiative, which sought input from customers and employees to create eight new bikes, made the unveiling especially memorable.

"Project RUSHMORE has been touched by thousands of people, most of them being our customers and our employees," said Scott Habeggar, H-D's director of motorcycle planning.

The eight motorcycles were all directly influenced by the initiative, and as such they all have technological innovations and enhancements that improve the riding experience. These bikes all emphasize control, infotainment, ergonomics and style, thanks to additions like lighter aluminum wheels, better aerodynamics, Bluetooth connectivity and anti-lock brakes, which are included with each new model, along with many other highlights.

Each of the models in the 2014 lineup is an updated version of a motorcycle that Harley has been producing for years. Harley will be selling brand-new, up-to-date versions of the Tri Glide Ultra, CVO Ultra Limited, CVO Road King, Ultra Limited, Electra Guide Ultra Classic, Street Guide, Street Guide Special and Road King.