San Jose State University Cops Switch To Electric Motorcycles
Chaparral Motorsports
|
July 30, 2013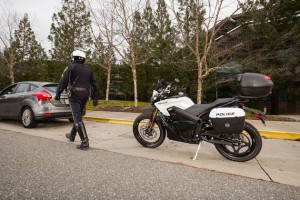 motorcycles
are often celebrated for their roaring engines, but not every rider wants to grab attention when he or she rides - electric bikes provide the perfect solution for these individuals, as they are extremely quiet. This is one of the main reasons the San Jose State University police have chosen to add all-electric motorcycles to their fleet.

According to the San Jose, Calif., ABC affiliate KGO-TV, the college cops find these silent rides to be perfect for putting a stop to campus crimes.

"It's smaller, it's more maneuverable and it's deathly quiet," Alan Cavallo, the SJSU police captain, told the news source. "So we can approach people, we can get up into situations quicker and easier."

Cavallo, who is in charge of the two-wheel unit, chose to bring in a number of Zero motorcycles for his team, as these machines can run up to 12 hours on a single charge and reach speeds of 75 miles per hour.

Another advantage of electric motorcycles is that they are completely green, as they do not require gasoline or oil to run, and they produce no exhaust. Paul Marshall, one of the officers in the unit, told the news source that this aspect of the machine opens of conversation between officers and the public about these eco-friendly bikes. People want to know all about them and the motorcycle gear, as electric bikes are still pretty rare sights despite their growing popularity.