Arlen Ness Exhibit Opens At Petersen Museum
Chaparral Motorsports
|
July 17, 2013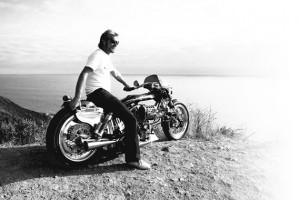 Arlen Ness is among the biggest names in the custom motorcycle building industry. As one of the most respected builders in the world of motorsports and recreational riding, Ness has spent years creating one-of-a-kind machines - specializing in Victory and Harley-Davidson motorcycles. His efforts will not go unrecognized, as a new exhibit at the Petersen Museum will honor the builder and his bikes.

Titled "Arlen Ness: Art On Two Wheels," the display features motorcycles built by the artist throughout his storied career. His career began in the 1960s, when he created a few unique bikes and entered them in local motorcycle shows, Motorcycle Cruiser reports. Eventually his popularity started surging and more people took notice of his work, starting more than 40 years of involvement in the industry.

With a unique style that laid the groundwork for many motorcycle trends, Ness has created some of the most distinct and important custom machines of the past several decades. Ness' bikes will be paired with creations from his son and grandson, putting three generations of custom motorcycles together for a short time only. The exhibit opened July 13 and will run until Sept. 8 at the Petersen Museum in Los Angeles.