Venice To Host Vintage Bike Rally
Chaparral Motorsports
|
June 28, 2013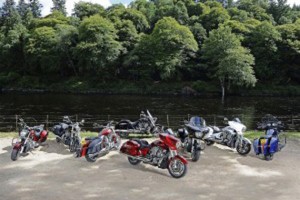 Fans of classic bikes will descend on Venice, Calif., this fall when the Venice Vintage Motorcycle Club hosts its annual festival. The event, which is slated for Sept. 14, celebrates the evolution of motorcycles as well as those who ride them.

According to Ultimate Motorcycling, hundreds of vintage bikes from around the world will travel to Venice to be a part of the event, including some models that have been meticulously restored to their former glory. A wide variety of machines from the world of motorsports are also slated to make an appearance, giving fans an inside look at some of the fastest and most significant bikes through the ages.

There will also be a range of custom-built motorcycles, military bikes and similar rare finds displayed.

The rally will run from 11 a.m. to 6 p.m., giving visitors plenty of time to see all of the top bikes on display. Motorcyclists who attend the rally can also participate in a group ride along the Pacific Coast, visit numerous beer gardens and food vendors on site, and browse through a wide selection of motorcycle accessories from around the country.