KTM Riders Represent U.S. ISDE Effort
Chaparral Motorsports
|
June 16, 2013
[caption id="attachment_27081" align="alignright" width="300"]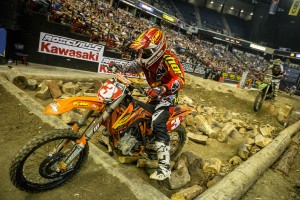 Mike Brown is excited to race aboard the 500 XC-W in the E3 class - Photo: Drew Ruiz[/caption]

KTM Motorsports is excited to announce the Factory FMF/KTM Team riders that been chosen to represent their country at the 2013 International Six Days Enduro (ISDE). Factory riders Kurt Caselli, Mike Brown and Charlie Mullins were selected to represent the U.S. World Trophy Team while Steward Baylor was selected for the Junior Trophy team alongside his younger brother, KTM support rider, Grant Baylor.

The six-member World Trophy Team was announced by the American Motorcyclist Association earlier this week. It includes Caselli, Brown and Mullins as well as Thad Duvall, Zach Osborne and Taylor Robert. The team will face the best off-road racers in the world in Sardinia, Italy on September 30 - October 5, 2013.

Brown, who will be representing the World Trophy Team for the second year in a row, is excited to race aboard the 500 XC-W in the E3 class. "This year I will be riding the bigger bike which I am excited about. It is closer to the bike I actually race in the U.S. so I feel I will adapt easier which should help me run up front throughout the competition."

The Junior Trophy Team will include both Baylor brothers as well as Andrew Delong and Jesse Groemm. The oldest Baylor brother, Steward, had to sit out last year's event after he suffered a bad wrist injury. "I am excited that my wrist has finally healed and I will be able to compete at the ISDE this year. It has always been a dream of mine to represent the Junior Trophy Team and I am happy that I can do that this year, and even more happy that my brother will be there as my teammate," stated Baylor.

[caption id="attachment_27080" align="alignleft" width="300"]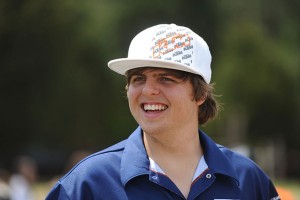 Steward Baylor is excited that his wrist has finally healed and he will be able to compete at the ISDE this year.[/caption]

The U.S. Women's Cup Team will include Rachel Gutish, Mandi Mastin and Brooke Hodges. All three riders will race aboard KTM motorcycles in Italy.

Factory FMF/KTM Team Manager, Antti Kallonen, will serve as the ISDE Team Manager for the U.S. World, Junior and Women's Teams. He commented, "We are incredibly excited with the caliber of riders we have selected for this year's event. We feel we have three strong teams and one of the best chances of standing on the overall podium that we have had in a while. I am also proud of our KTM riders as they have worked very hard to be selected for this honor and it is a great achievement to see so many of our members on the team."

America's motorcyclists can help support the U.S. ISDE team, and look good while doing it, by buying an official U.S. ISDE T-Shirt. All proceeds support the effort to transport the riders, bikes and crew to and from Italy. To buy a shirt, and to get more information about the U.S. ISDE effort, visit www.americanmotorcyclist.com/racing/internationalcompetition/isde.

Image Gallery
(Click for full size images)


Source: KTM North America