Dunlop Tires Joins Harley-Davidson For Anniversary Celebrations
Chaparral Motorsports
|
June 12, 2013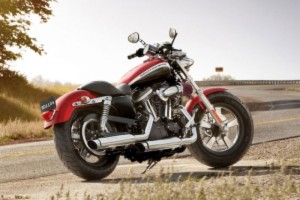 As Harley-Davidson's highly anticipated 110th anniversary celebration inches closer, more details about the festivities are coming to light. The latest announcement centers on new involvement from Dunlop Tires, as the company will be the official tire sponsor of the events taking place this summer.

The cruiser tire manufacturer is also recognizing its own milestone this year, as 2013 is the 125th anniversary of the start of its tire production. Motorcycle fans attending anniversary events in Rome, Italy; Sturgis, South Dakota; and Milwaukee, Wisconsin will be able to enjoy additions from Dunlop at the festivals.

Still, the iconic motorcycle brand will be taking center stage. The main events surrounding Harley-Davidson's 110th anniversary include concerts, rallies, UFC fights and much more. During the events, motorcyclists and guests will be able to talk to Dunlop staff members about how to select the best possible tire and achieve top performance.

"This opportunity to celebrate our 125th anniversary concurrently with Harley-Davidson affords Dunlop the chance to reinforce the importance of tire care and maintenance with Harley-Davidson riders, while we also share information about how to select the proper tire and get the most out of Dunlop tires on Harley-Davidson motorcycles during these gatherings," said Mike Buckley, a Dunlop vice president.