105-Year-Old Woman Rings In Birthday With Motorcycle Ride
Chaparral Motorsports
|
May 31, 2013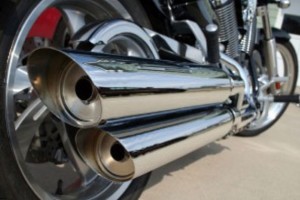 Some people celebrate birthdays with parties or cake. For Ella Passmore, however, those traditional celebrations were tired after 105 years. Instead, she chose to ring in her 105th birthday with a motorcycle ride.

The trip was one of the final items on Passmore's bucket list, so for her birthday, a few residents of her Richmond Hill, Ga., neighborhood teamed up to give her a true motorcycle experience.

Passmore hopped on the back of a Harley-Davidson Electra Glide Trike on the morning of May 24. The driver of the bike then followed a police escort to from Passmore's residence to Richmond Hill City Hall, where the town's mayor greeted the birthday girl and her entourage, Motorcycle.com reports.

"I enjoyed it very much," Passmore told The Savannah Morning News of her motorcycle ride. "I'm so glad the good Lord has given me [105] years."

According to WJCL News, the ride was made possible by some local members of the community. One man offered up his Harley-Davidson for the jaunt, while the local Harley dealership donated cruiser helmets for Passmore to use.