AMA Stresses The Importance Of Recreational Trails Program
Chaparral Motorsports
|
May 25, 2013
American Motorcyclist Association Stresses The Importance Of Trails
As Charlotte, N.C., Mayor Anthony Foxx is being considered in Washington, D.C., to be the U.S. transportation secretary, the American Motorcyclist Association is reminding lawmakers that the secretary is responsible for the Recreational Trails Program.

The AMA's concerns were raised at the nomination hearing by U.S. Sen. Amy Klobuchar (D-Minn.). She asked Foxx: "If confirmed, will you work to ensure that this valuable program [RTP] continues to meet the needs of all trail users in Minnesota and across the nation?"

Foxx responded that he "looks forward to working with you [Klobuchar] on these issues."

Those trails are very important for tourism and rural economies, are a way to explore the nation's natural beauty and provide a way to enjoy physical activity, wrote Wayne Allard, AMA vice president for government relations, in a column that appeared in the Washington, D.C., newspaper The Hill on May 21.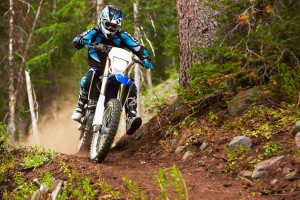 "I cannot stress enough the importance of this program," wrote Allard, who is a former U.S. representative and U.S. senator. "In my home state of Colorado, outdoor recreation is a $13.2 billion-a-year industry. Across the country, outdoor recreation generates $646 billion a year in consumer spending and supports 6.1 million direct American jobs that can never be outsourced."

Allard wrote that since 1991, Congress has considered the benefits of recreational trails when authoring our nation's transportation bills. Out of this bipartisan consideration, the Recreational Trails Program emerged as an equitable way to fund the nation's vast system of trails.

The RTP is a federal grant program that provides funds to the states to develop and maintain recreational trails and related facilities for all recreationists. RTP funds come from excise taxes generated by fuel purchased for off-highway vehicle recreation -- snowmobiles, all-terrain vehicles, off-highway motorcycles and off-highway light trucks.

Because these users pay the federal excise tax, the RTP receives its funding from the federal Highway Trust Fund. However, even at the program's current funding level, $85 million a year, off-highway-vehicle users are paying significantly more in fuel taxes than the RTP receives to fund trails.

"Recreational trails provide cost effective ways for families and friends to get together, recreate and create lasting memories." - Wayne Allard
Each state has the flexibility to determine how the RTP grants will be awarded and administered. The only stipulation is that 30 percent of obligated funds must go to motorized trails, 30 percent to non-motorized trails and 40 percent to mixed-use trails.

"Recreational trails provide cost effective ways for families and friends to get together, recreate and create lasting memories," Allard wrote. "As Foxx testifies about the nation's crumbling infrastructure, let's remember his constituency is not just those who ride and drive trains, planes, trucks, SUVs, automobiles and on-highway motorcycles. It extends beyond traditional users of transportation to include recreationists of all types."

About the American Motorcyclist Association
Founded in 1924, the AMA is a not-for-profit member-based association whose mission is to promote the motorcycle lifestyle and protect the future of motorcycling. As the world's largest motorcycling rights and event sanctioning organization, the AMA advocates for riders' interests at all levels of government and sanctions thousands of competition and recreational events every year. The AMA also provides money-saving discounts on products and services for its members. Through the AMA Motorcycle Hall of Fame in Pickerington, Ohio, the AMA honors the heroes and heritage of motorcycling. For more information, visit www.americanmotorcyclist.com.