Isle Of Man TT App Goes Live
Chaparral Motorsports
|
May 24, 2013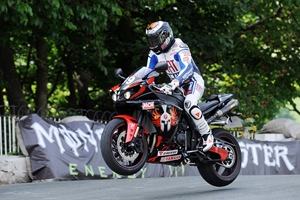 The Isle of Man TT is still several weeks away, but that hasn't stopped people from prepping for the event in several different ways. Motorsports fans who want to stay close to all of the action on the storied course can download the new app for the race.

Designed by London company Agency Mobile, the app provides an event schedule, breaking news, rider profiles and more information about all of the happenings at the course. Fans who are heading out to check out the race in person can also benefit from local guides and weather updates, as well as insider knowledge about track conditions.

Once the Isle of Man TT gets underway, users will be able to access live updates and race results. There are also links to audio broadcasts, video clips and top social media profiles that offer insight on the famous race.

Users can download the most basic version of the app for free, but there's also an enhanced program that includes live timing and racer updates. That deluxe app is available for $2.25 and can be accessed on iOS devices. It will be introduced to the Google Play store for Android devices shortly.