Mexico City Hosts Massive Harley-Davidson Parade
Chaparral Motorsports
|
May 18, 2013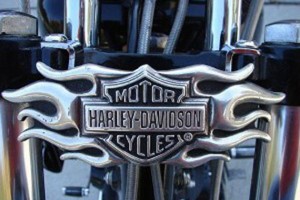 The latest celebration for Harley-Davidson's 110th anniversary that took place in Mexico City, Mexico, was quite a sight for motorcycle lovers. The May 11 parade brought together more than 5,000 riders of cruisers, scooters, street bikes and everything in between.

Miguel Angel Mancera, the mayor of Mexico City, acted as grand marshal for the parade. He started things at 10 a.m. at Zocalo, a plaza located in the historic heart of the city, PowerSports Business reports. The procession then continued through several main roadways in the metropolis before wrapping up at Hermanos Rodriguez Speedway. There, motorists were treated to a performance by rock legend Alice Cooper as well as several cruiser gear tests and other live shows.

Fans of the Harley-Davidson brand and motorcycle lovers in general came from far and wide to participate in the parade. Local officials claim that the city's hotels reached about 80 percent capacity during the event, and revelers contributed an estimated $2 million to the economy, the news source reports.

At the end of the day, the parade was the largest motorcycle gathering to ever take place in Mexico City. This was also one of the first stages of the anniversary celebration to take place, and as the party spreads across the world crowds will likely get larger.