Yamaha Heads To France For Le Mans
Chaparral Motorsports
|
May 16, 2013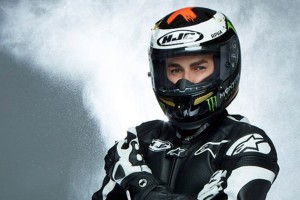 Yamaha Factory Racing heads to France this week for the Monster Energy Grand Prix de France at the historic Le Mans circuit on Sunday, 19th May. The classic French track has a history littered with the victories of both Yamaha riders, Jorge Lorenzo can claim three premier class wins and one 250cc GP victory whilst Valentino Rossi also claims three premier class victories and one 125cc GP win.

The Yamaha pair arrive in France hoping for track conditions that are kinder to their sport bike tires than in Jerez where extremely short tire life made for a complicated race day.

The Yamaha YZR-M1 motorcycles of both Lorenzo and Rossi will have a special logo in tribute to Yamaha legend Jean Claude Olivier who passed away tragically earlier this year in a road traffic accident. Known to all as 'JCO', Olivier was a Yamaha icon and loyal employee for 45 years until his retirement in 2010. JCO competed in the Dakar Rally for Yamaha from 1979 to 1989, finishing second in 1985. A former President of Yamaha Motor France, he was a guiding light in numerous classes of motorcycle racing for Yamaha Motor France. There will also be a display of images inside Yamaha's Hospitality depicting highlights of Yamaha Motor France's story in road racing.

This year will be the 56th time the Grand Prix has run at the Le Mans circuit and should as always guarantee a bumper crowd of racing fans. The major challenges of the team will be to set up the YZR-M1 to provide Lorenzo and Rossi with optimum balance and control under hard braking whilst retaining the bike's class leading balance to tackle the tight chicanes and hairpins and short straights.

Jorge Lorenzo
"Now we travel to France, to Le Mans, a special circuit which is a very different track to Jerez. I am looking forward to racing there. I arrive with a lot of motivation after the Jerez results. Perhaps we expected better there but we struggled much more than we expected because of the extreme heat on the track. Fortunately we worked a lot on the test day afterwards to solve little problems. That session helped us to understand what the main problems had been on the Sunday. I've always had very good results at Le Mans and it brings me good memories. Last year in fact, I got a victory in the wet by a great distance over the rest. I rode a perfect race, without making a single mistake and in terrible track conditions. I have won many times in France and think it's a good track for both me and the Yamaha M1."
Valentino Rossi
"Le Mans is a good track for me, also because in the last two years I was able to arrive on the podium in the dry and also in wet conditions. We hope to do the same and also better with Yamaha because this is a good track for the M1. In Le Mans the weather will be very important, because usually the weather is quite bad. It can be cold and wet so we will see. We will have to work well like always and try to understand the weather and the conditions of the track. We will try to do the maximum as always."
Wilco Zeelenberg - Yamaha Factory Racing Team Manager
"Le Mans is also one of the tracks that the Yamaha suits really well. I think it will be interesting to see what the level is on that circuit and if we are able to fight for the victory. That's what we were missing for the last two races and we will try hard to seek this in France."
Massimo Meregalli - Yamaha Factory Racing Team Director
"In Jerez, during the test we collected a lot of good data so we will face this weekend confident that we can do well. Le Mans has always been a good track for Yamaha and for this reason we will aim this weekend to achieve maximum results, there is every reason to do so. We definitely want to do better than our weekend in Jerez. In the past both riders have achieved good results in France and this is an important thing. Hopefully the weather is good for us to make it easier to setup the bike for Sunday!"
Lin Jarvis - Yamaha Motor Racing, Managing Director
"This weekend we head to Le Mans for the Monster Energy Grand Prix de France, one of the most important European GP events and traditionally strongly supported by Yamaha Motor France. This time we will sadly be without the presence of the former President of YMF, Jean Claude Olivier, who sadly passed away following an automobile accident earlier this year. Jean Claude was a legend in our industry and the man behind decades of top-level Yamaha Motor France participation in all forms of motorcycle racing. This weekend we will pay our respects to Jean Claude, both on-track with the "JCO" logo on the cowlings of our Yamaha Factory Racing YZR-M1s and off-track with our display of "JCO images" featuring YMF's engagement with Road Racing over the years in the Team Hospitality. Yamaha Factory Racing and Yamaha Motor France remain committed to continuing the JCO legacy into the future."
Source: Yamaha Racing