Congress Creates Official Motorcycle Safety Caucus
Chaparral Motorsports
|
May 15, 2013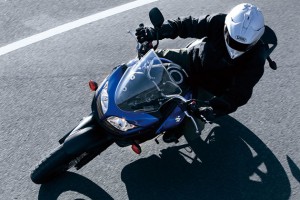 The Congressional Motorcycle Caucus has officially been registered for the 113th Congress, marking the fourth consecutive session at which the group has been formed. Comprised of bipartisan politicians from a number of states, the CMC aims to address major issues that involve motorcycles while also improving safety.

"I look forward to growing the Motorcycle Caucus as the voice in Congress for America's more than 25 million motorcyclists," said Rep. Tim Griffin of Arizona. "As a rider, I recognize that there are many important issues affecting us, such as unreasonable limits on trail riding areas, the need for additional safety awareness and ethanol mandates that harm motorcycle engines."

Griffin and Rep. Michael Burgess of Texas will serve as the co-chairs for the caucus. In past years the group has worked to spread positive riding habits by joining in efforts such as Motorcycle Awareness Month, which is currently in full swing, as well as campaigning for, or against, certain legislation. Transportation policies and safety regulations, such as potentially requiring motorcycle helmets and other street bike gear for all riders, are also areas where the CMC will attempt to exert its influence.