Congressional Bill To Stop Funding Motorcycle-Only Checkpoints
Chaparral Motorsports
|
May 9, 2013
U.S. Lawmaker Introduces Bill To Stop Funding For Motorcycle-Only Checkpoints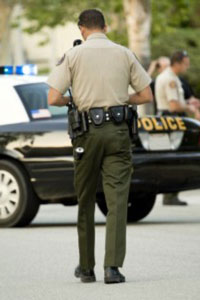 A U.S. lawmaker has introduced a bill to not only end funding for motorcycle-only checkpoints but also to put more emphasis on motorcycle safety programs, the American Motorcyclist Association reports.

On May 7, U.S. Rep. Jim Sensenbrenner (R-Wis.) introduced H.R. 1861 to prohibit the U.S. Transportation Department from providing funds to state and local authorities for motorcycle-only checkpoints. The bill, called the Stop Motorcycle Checkpoint Funding Act, also has language to force U.S. transportation officials to focus motorcycle safety efforts on crash prevention programs rather than national helmet mandates.

"Current law states that highway safety plans must prevent accidents and reduce injuries," Sensenbrenner said. "The Stop Motorcycle Checkpoint Funding Act would require highway safety plans to include programs that prevent accidents in order to reduce injuries and deaths resulting from accidents involving motor vehicles and motorcycles.

"This small change will make a significant impact because it highlights that preventing accidents is the best way to save motorcyclists' lives," he said.

For more information, go to www.americanmotorcyclist.com/rights/issueslegislation.

About the American Motorcyclist Association
Founded in 1924, the AMA is a not-for-profit member-based association whose mission is to promote the motorcycle lifestyle and protect the future of motorcycling. As the world's largest motorcycling rights and event sanctioning organization, the AMA advocates for riders' interests at all levels of government and sanctions thousands of competition and recreational events every year. The AMA also provides money-saving discounts on products and services for its members. Through the AMA Motorcycle Hall of Fame in Pickerington, Ohio, the AMA honors the heroes and heritage of motorcycling. For more information, please visit www.americanmotorcyclist.com.